D-Litter
August 2022
We had our puppy meeting – it was a great day
and I would like to thank everyone for the lively participation
Everything else at:
D-Litter Puppy Meeting
We visited Draik-Frodo in Denmark.
There are new videos from Daja and pictures from Dino-Loui, they will be installed
There are new pictures and videos
of the growing puppies throughout the week
Jade's puppy box is filled again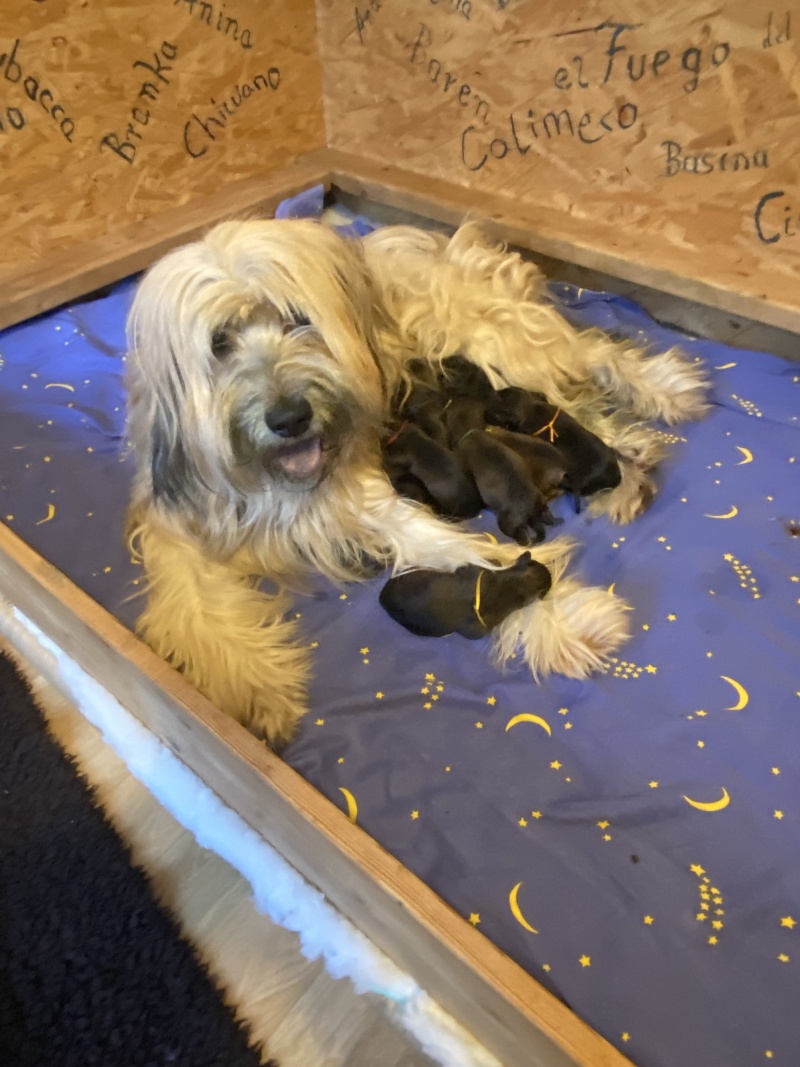 10th March 2022
Jade a Dream of Bear'd – Dali de Vora els tres Castells
10 puppies now fill the whelping box.
3 females and 7 males are healthy and alert
The presentation of the individual puppies will follow.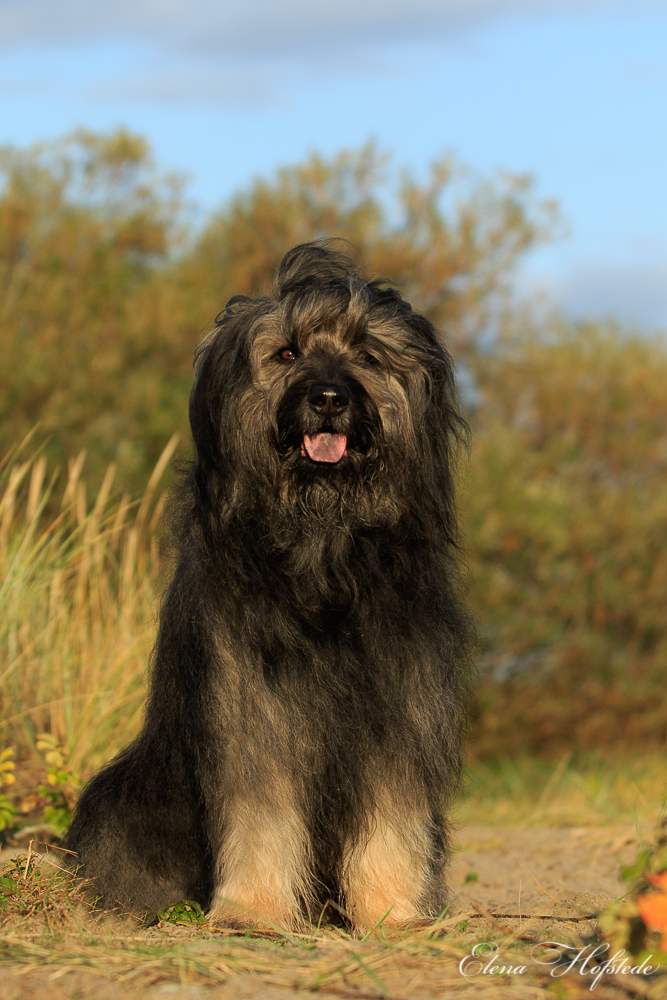 the breed dog Dali de Vora els tres Castells
Click on the image for more information
The mating of Jade and Dali is genetically very interesting.
a very high AVK of 96.67% and a low inbreeding coefficient of 1.562, resulting in the following picture
We are now presenting the women's and men's squads.
First of all, gentlemen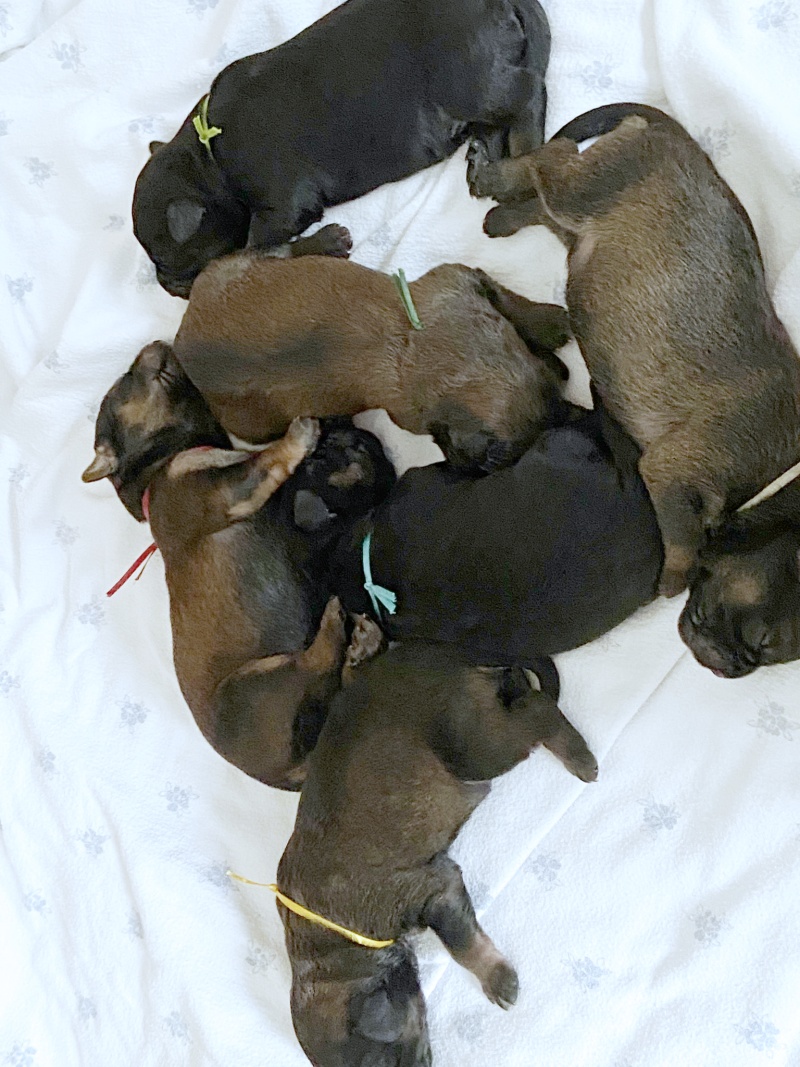 followed by our ladies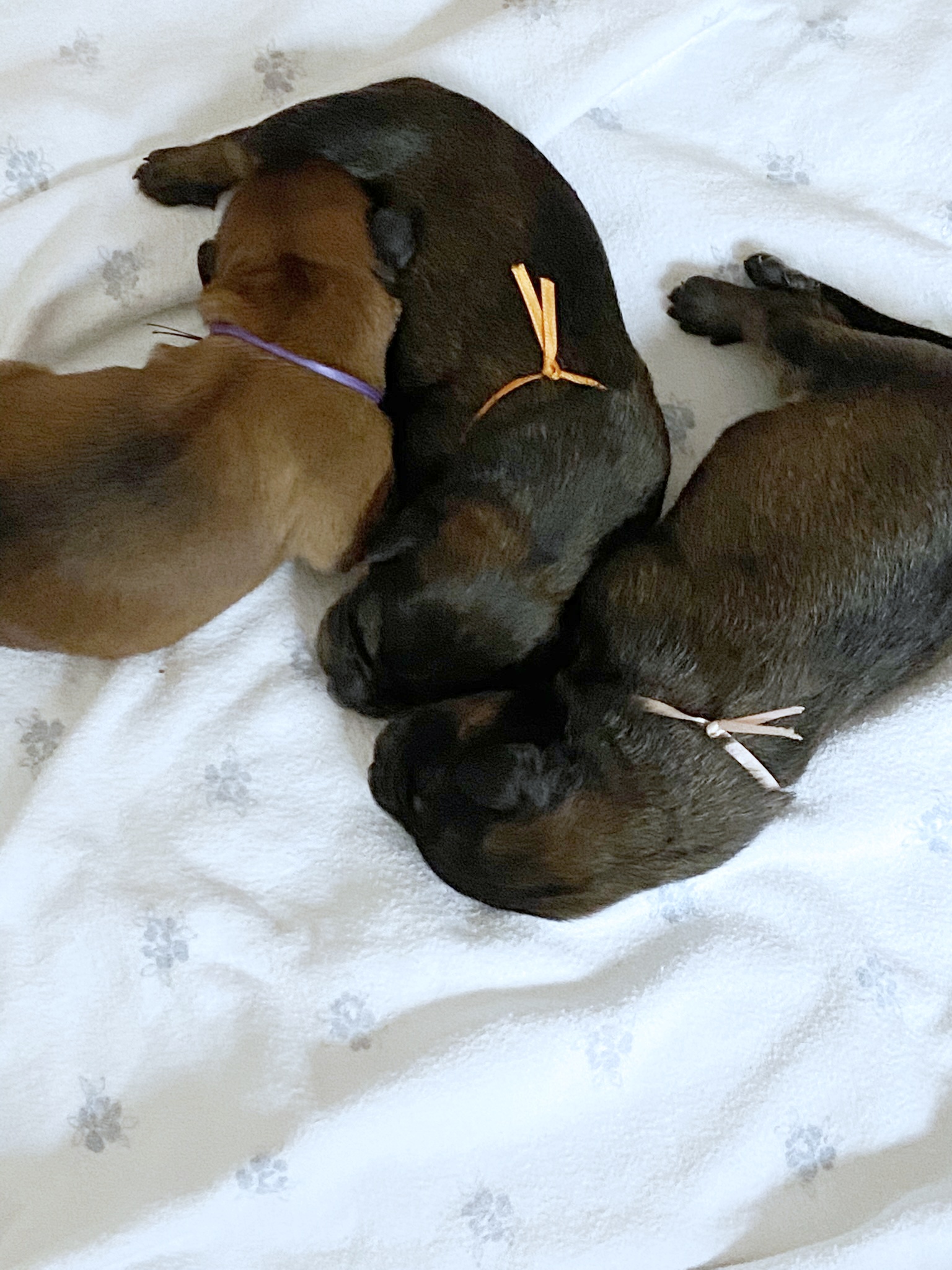 a comparison –
Change in puppies within 10 days
a second performance
the third performance
the fourth performance
the fifth performance
the sixth performance
the seventh performance
the eighth performance
The puppies and what has become of them !!
Please click on the respective picture
As soon as a puppy goes to its new family, the page is opened.
Daja el Fuego del Viento
Dali el Fuego del Viento
Danuta el Fuego del Viento
Denver el Fuego del Viento
Dexter el Fuego del Viento
Diego el Fuego del Viento
Dino el Fuego del Viento
Dirka el Fuego del Viento
Draik el Fuego del Viento
Drago el Fuego del Viento
Die weight development from first to eight week
This will be the last published weight table.
Our puppies are brummers.
In previous litters the average was between 4200 and 5100 grams
(always large litters).
our smallest Dirka Destiny now has 5300 grams, Danuta-Letty 5800g,
our lightest male Draik also has 5300 grams and Diego-Pepe weighs a proud 6700 grams.
based on birth weight, by the end of the 8th week the puppy should weigh 4940 grams.
This is now not so much more at the easiest,
for the heaviest pup this would be 5460, which is a little more than 1200 grams too much, i.e. 20%.
Jade just did a great job at the beginning.
The puppies get around 160 grams of food a day.
Increase this slowly as indicated.
Pictures of the puppies can be seen below;
here the development is documented from the first week to delivery.