D-Litter eighth week
Now it's only a week until the puppies are vaccinated and chipped.
It is still a very sensitive phase for the further development of the puppies.
The mother has just started raising her.
Also the so-called observational learning of mother, siblings, babysitters
an important part of socialization.
Familiar things like bite inhibition are strengthened,
last possibly necessary new experiences like driving a car,
Getting used to the collar, first walks on the leash this week.
The third deworming takes place.
A little melancholy creeps in at the breeder that the puppy period will soon be over,
on the other hand, one is happy about everything the puppies have learned and experienced.
Pictures from the week / videos to come
submitted later
There is simply no time to view and upload images at the moment.
Please be patient.
Wednesday Day 55 4th May
the last day of the week has begun.
Tomorrow it's time to chip and vaccinate.
Then the countdown really starts.
We drove one more time,
tried putting on a leash and went for a short walk.
When just one or two puppies were agile,
the others were sleeping or resting,
we tried the first commands.
Did a dog – in this case it was Draik – sit in front of us
and looked at us, there was praise, the command seat and then a treat.
Then, of course, they tried to jump up and beg,
to get another treat.
We ignore this behavior and only when he sits down again
comes praise and treats.
Daik figured that out very quickly.
When Denver came in, we were able to bring him in too.
It's nice to see how quickly the little ones just get into the first
Learn and implement weeks.
Hopefully the owners will soon have fun with it.
Monday / Tuesday Day 53/54 2nd/3rd May
On Tuesday we had the house full-
Grandchildren, children with friends were there,
played with the puppies, had fun.
The gang is now becoming increasingly agile and lively.
The ball pool is at times properly defended.
The same goes for the best place to sleep in the garden.
As always, Dirka doesn't put up with anything,
she is the smallest, but certainly also the one
which can assert itself best.
Dali and Denver are becoming more and more alike,
both in appearance and in character.
Dino is happy when his family comes,
here one notices a certain connection to Franziska and Thilo.
Only when it's time for bed,
there push each other up again.
We're slowly trying to calm things down here.
toy is removed,
I'll just sit in the whelping box and wait.
It doesn't take long before I usually have 5-6 dogs around me,
who all want their cuddles.
I always let three puppies to Jade,
since they are now hurting Jade badly with their claws and teeth,
which she no longer puts up with.
This is how she raises her little ones slowly.
When they stop going after her teats,
she plays very lovingly with you,
encourages her, sometimes even lying on her back,
so that a puppy can still get a tiny sip.
It is nice to see how mother and child then understand each other.
Sunday Day 52 April 1
We have puppies visiting again and
all puppies happy to see people again.
They are trusting and want attention.
Interested parties are also pleased
how harmonious and balanced the puppies are.
The feeling has spoken and a puppy is favorite.
We spend the afternoon playing,
further car trips and getting to know the brush –
also a new experience for the puppies.
The pictures from Saturday have to be viewed first.
We will post a selection as soon as possible.
Saturday Day 51 30th April
Dali and Violetta visited us.
I am happy and thank her,
that she made the long journey,
to visit her "grandchildren" – as she lovingly calls the puppies.
Thank you for the lovely afternoon.
Every single one was targeted by Violetta.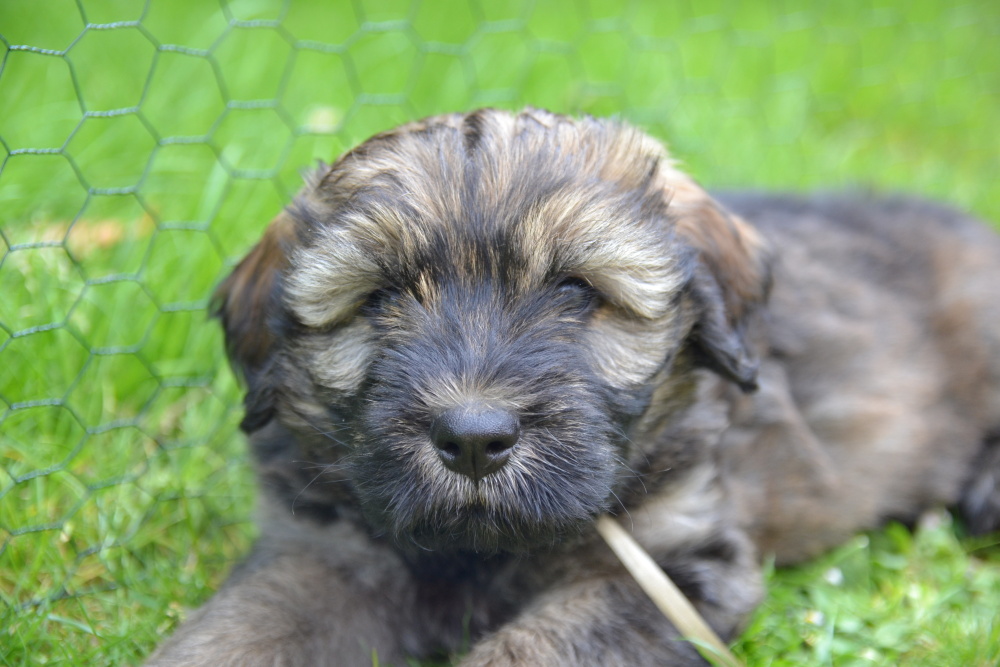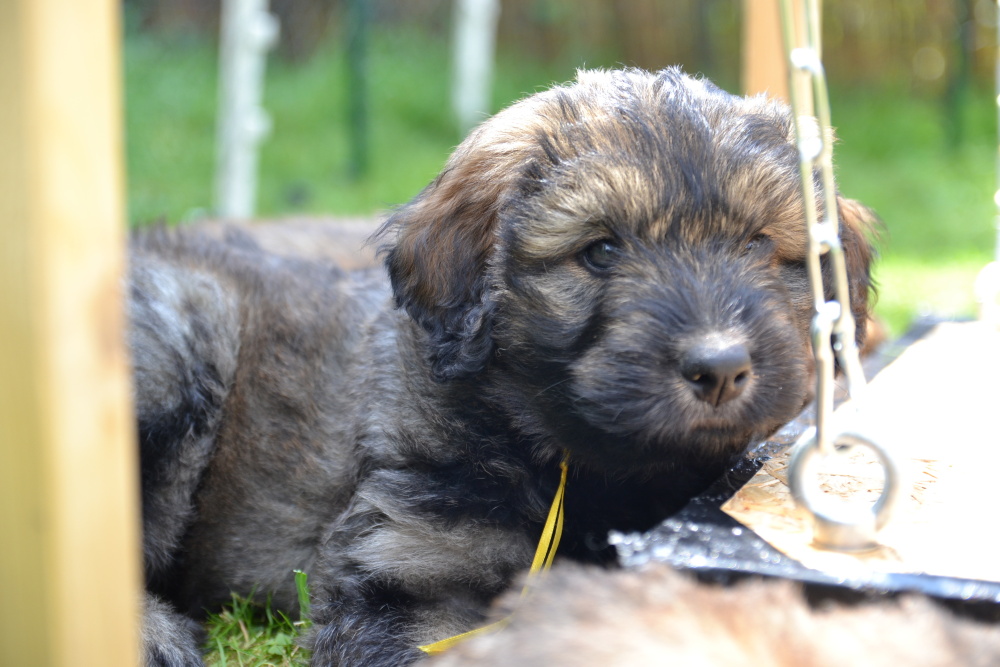 Dexter and Dino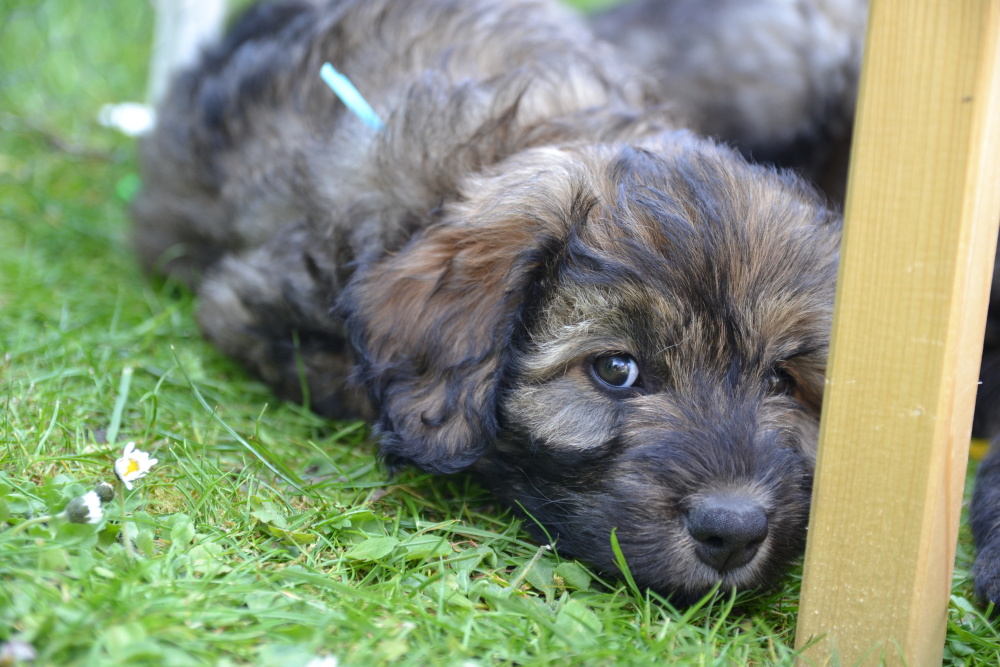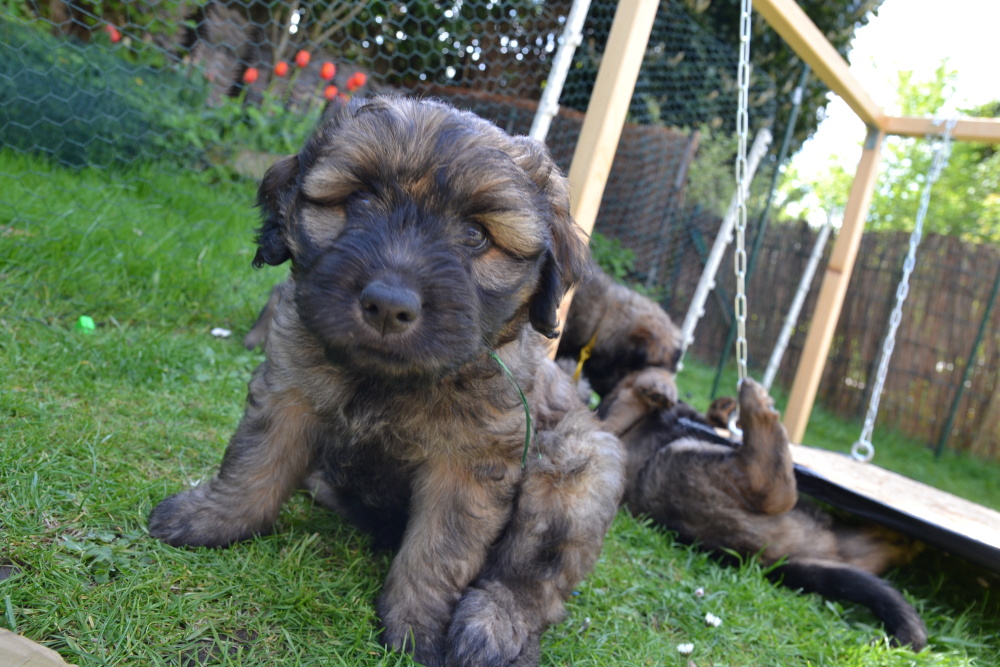 Dali und Denver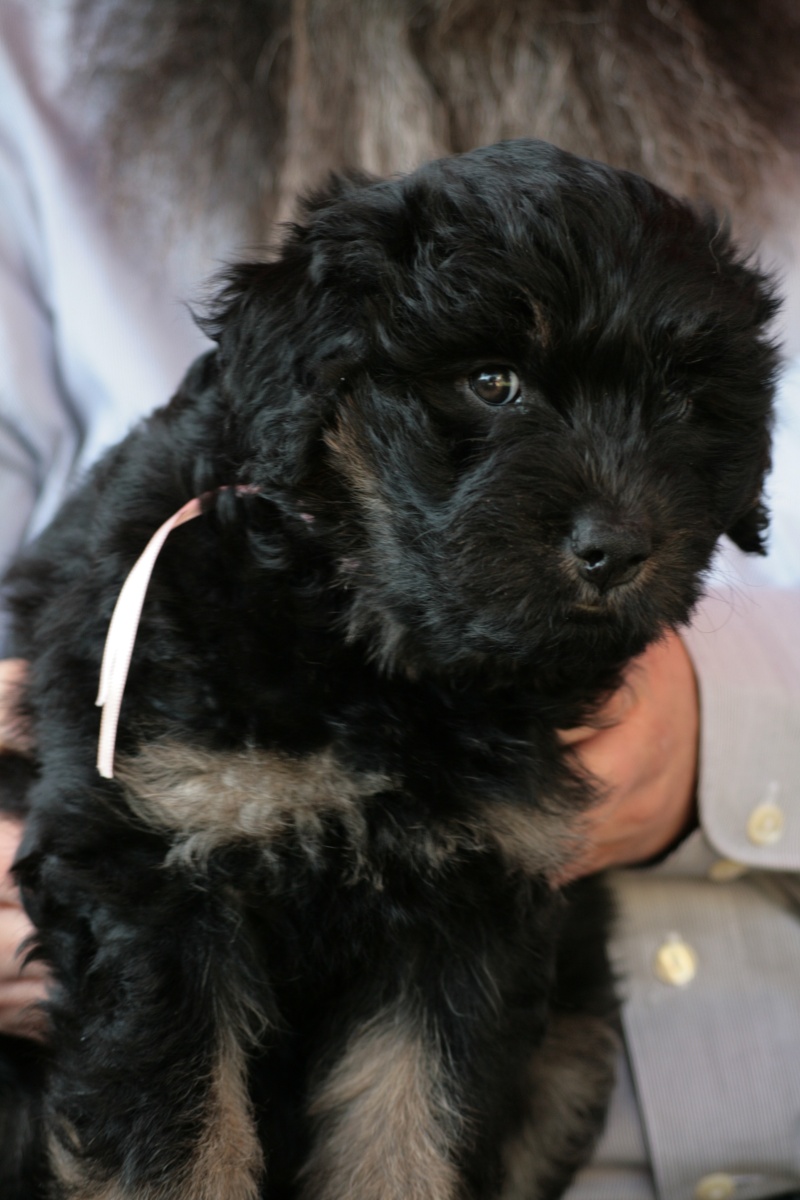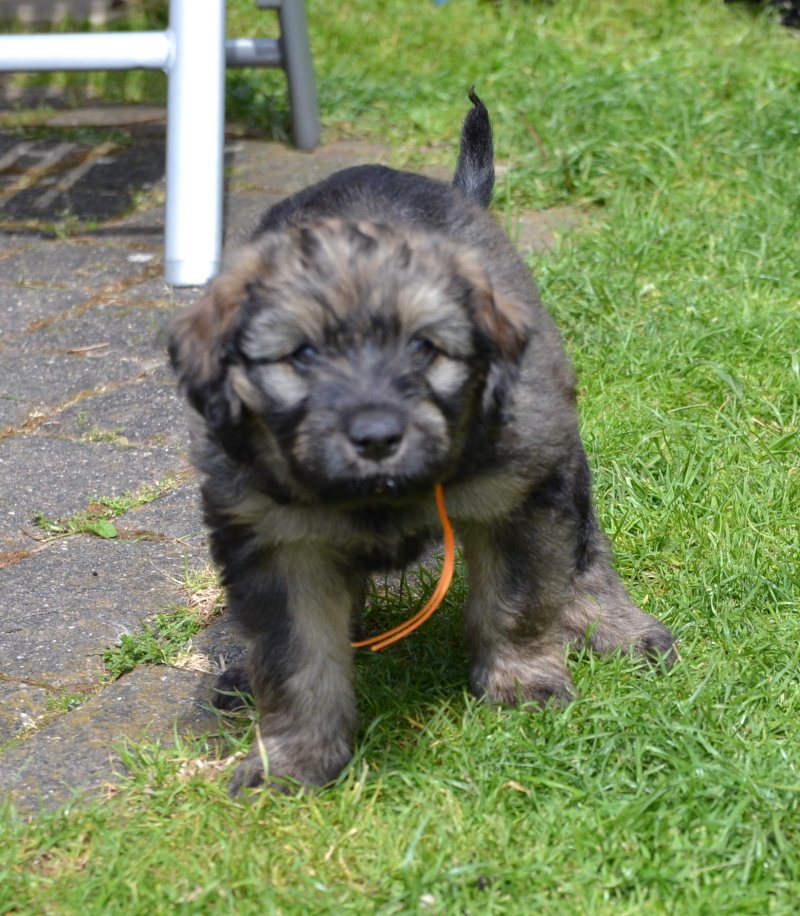 Daja und Danuta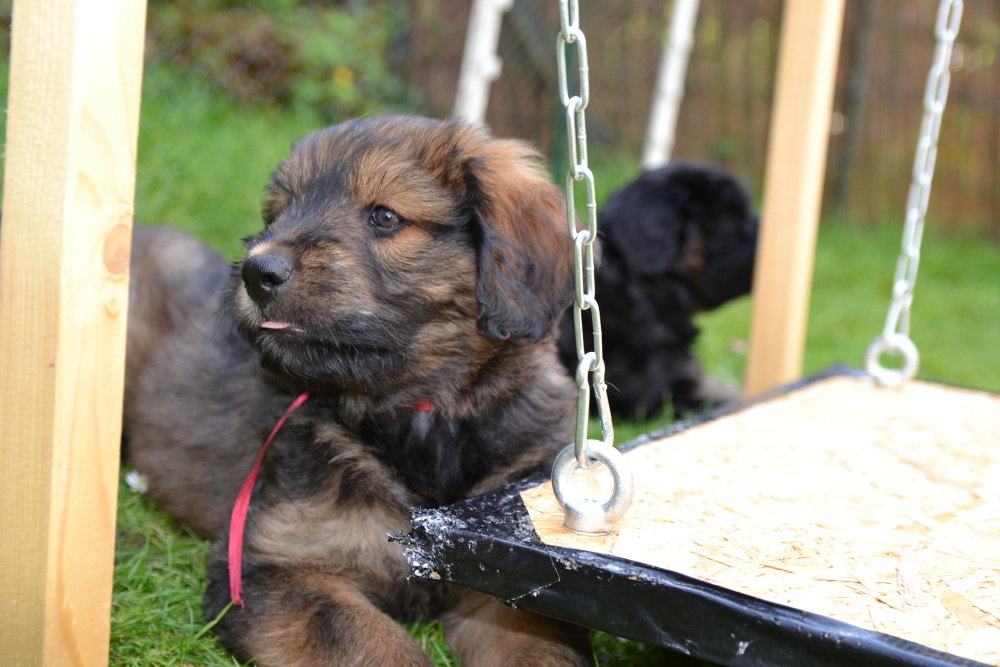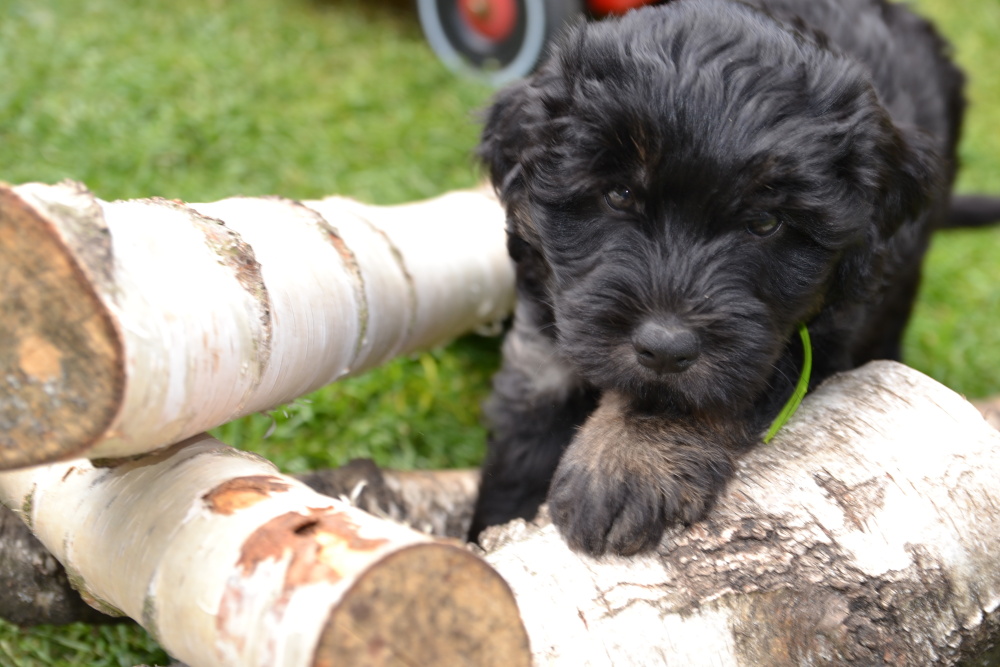 Diego und Draik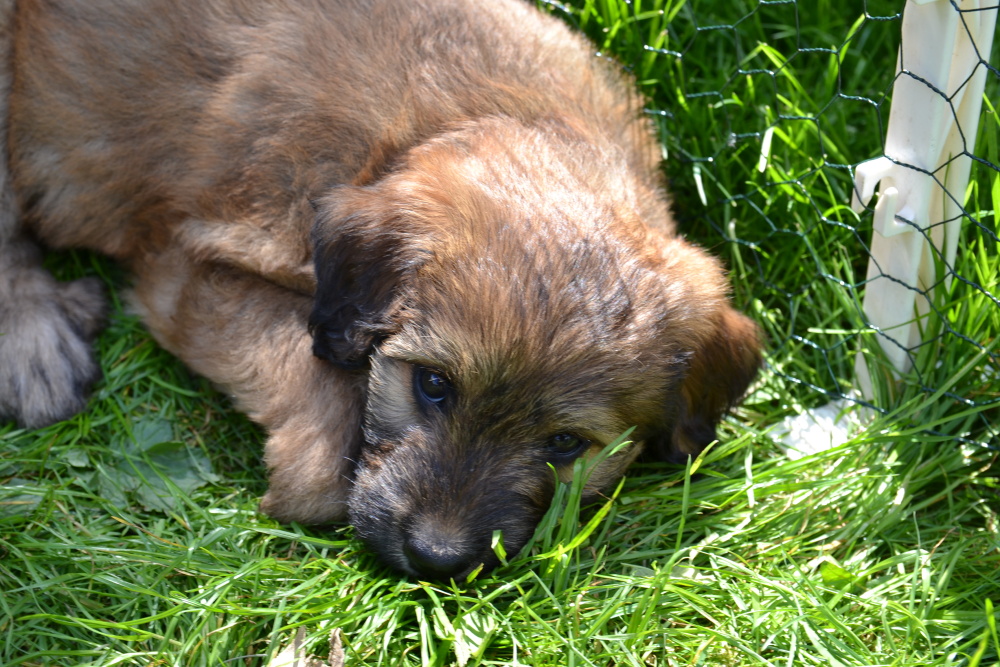 Dirka
Here first a small impression of the reunion of Jade and Dali.
Thursday / Friday day 49/50 28th/29th April
Car rides and getting used to the collar are continued and consolidated.
Some are still struggling a little
so it will be on the agenda a little more often this week.
The little ones have learned that the best place to do business is outside,
if of course it doesn't always work out,
but the alternative, in a corner a Molton cloth or something similar
using it as a "toilet" is accepted by many.
More new sounds are added.
Cuddling and physical contact are at the top of the list of activities
which give us a lot of pleasure.