Bangos
This is Bango's site
New images and current developments are documented here.
April 2023
Spring videos from Bangos-
a hymn to Bangos by his family.

Bangos is loved by his pack-
here with music
Bangos had problems with his paws for a long time,
a walk wasn't easy anymore –
who likes to walk in pain?
Now he's finally feeling better and you can see it clearly
he is enjoying the run.
Despite being almost 13 years old, Bangos is still lively when going for walks.
a few winter walk pictures
October 2022
a few recent photos and videos of Bangos
Vacation with family. Bangos still fit and able to walk well despite a leg injury.

three videos from the summer vacation or a trip to the Rhine
Bangos loves the beach
I dig myself to the other end – that's fine
Bangos often swims in the Rhine and is happy
if he is allowed to fetch sticks or balls or the like.
September 2020
Jade and Baika visited Bangos
Der Charmeur Bangos kam bei Jade voll ins Spiel
Baika sagte ihren Bruder eher, ich steh nicht mehr auf Männer

May 2020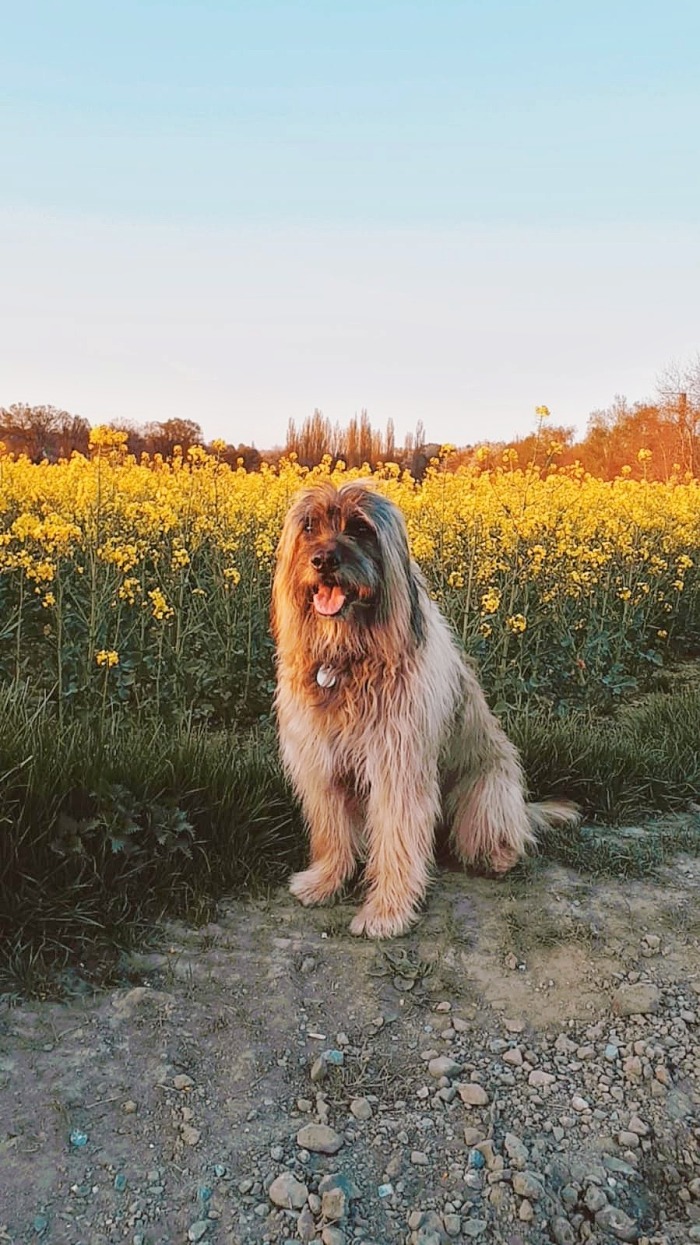 DE VDH Champion Bangos el Fuego del Viento
November 2019
Bangos had a great photo shoot at a dog show in Mönchengladbach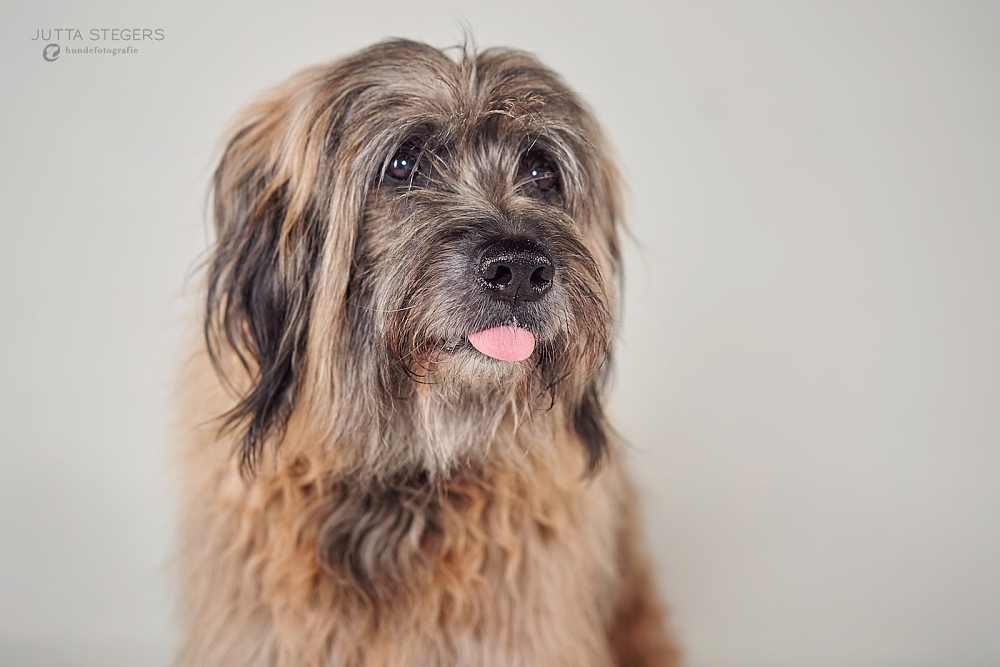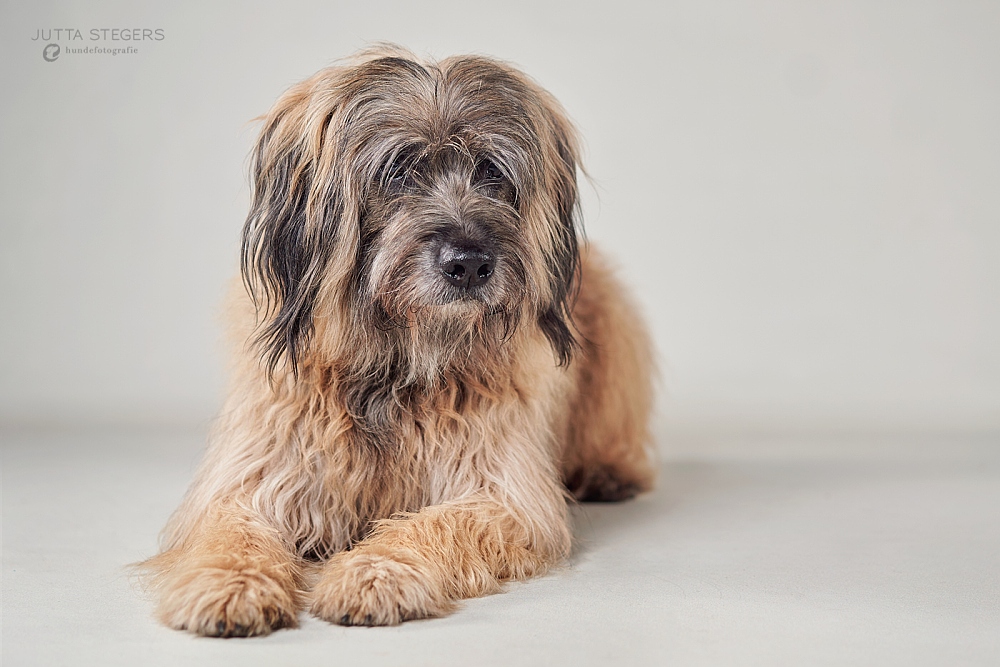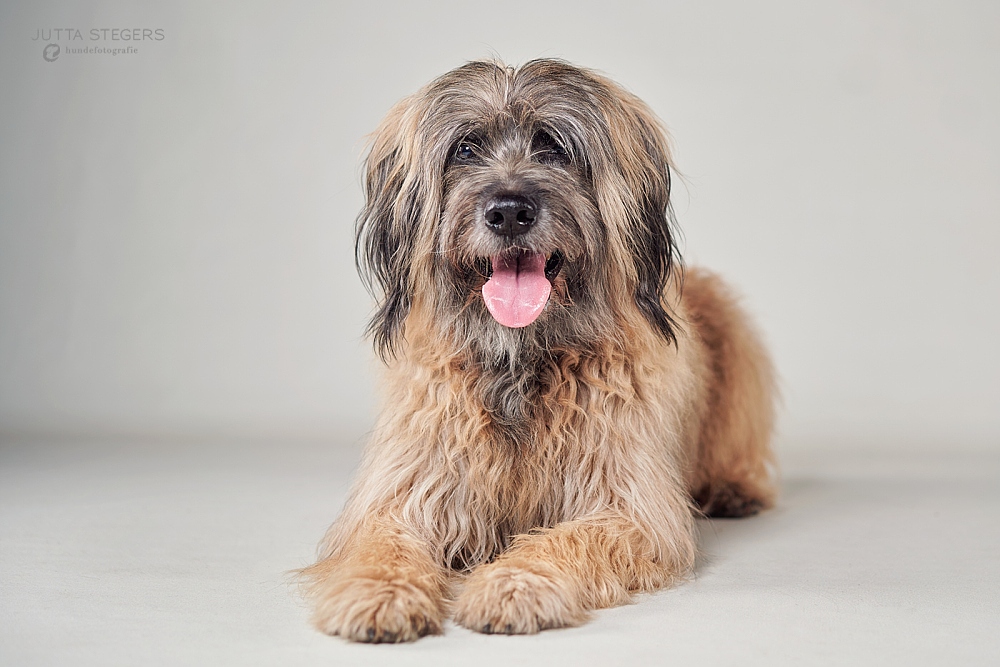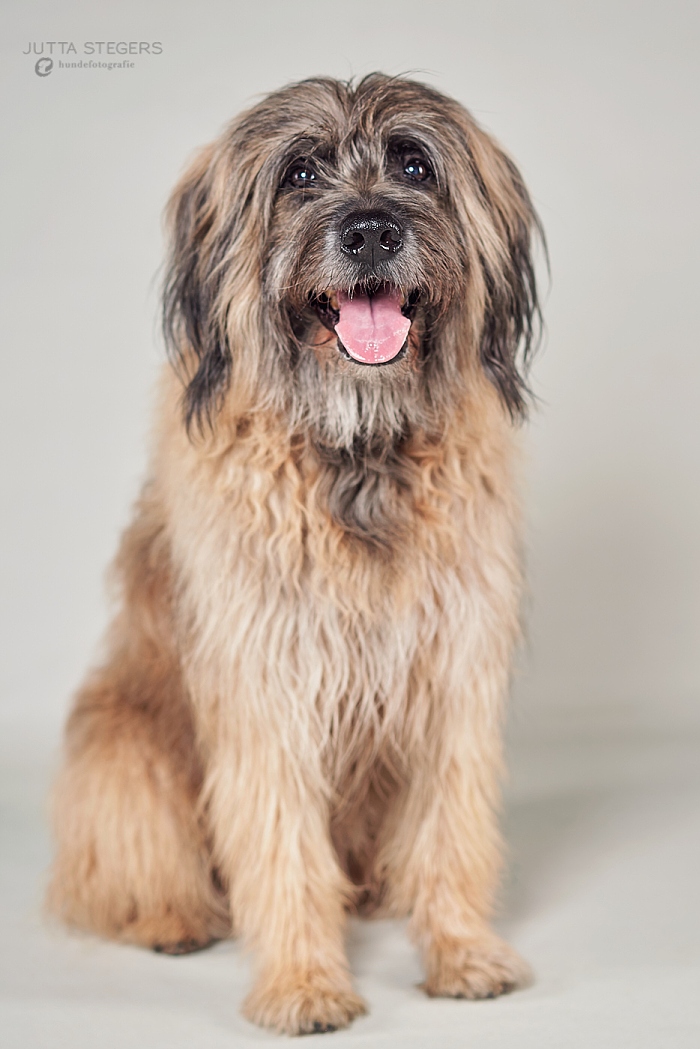 May 2019
Bangos in his garden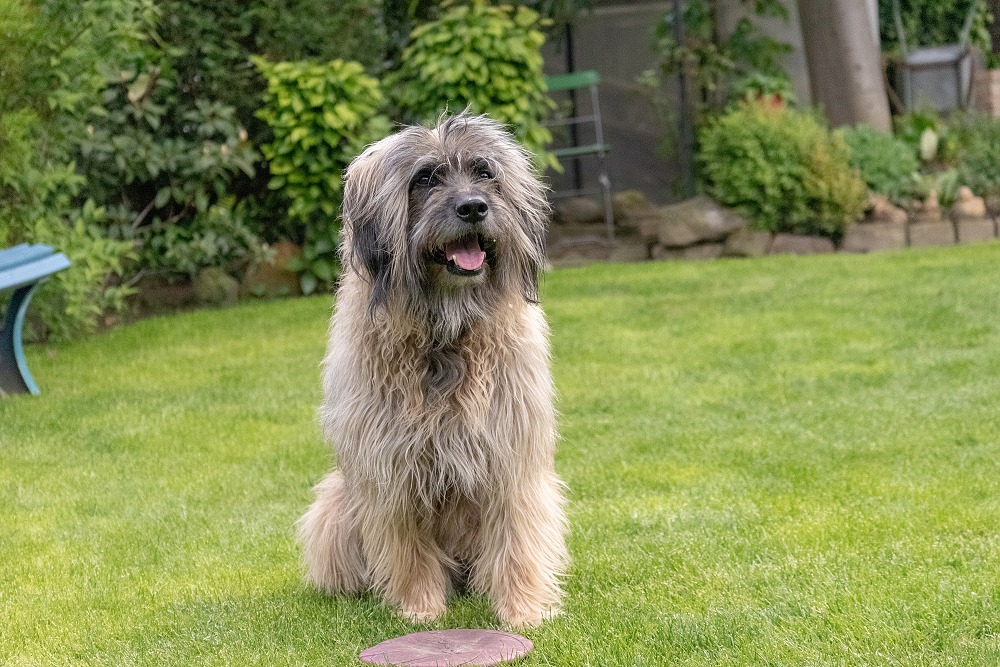 Summer 2018
Bangos has developed into a great male with a very nice character.
It is a pity that nobody has been interested in him as a stud dog so far.
He is now a model for Frauchens' sales of ultrasonic toothbrushes.(
www.pet.infoglobal.eu )
Summer 2016
Bangos comes after his grandfather Rico and his father Como
Grandfather Dschowo's Rico

Father Amigo
Sommer 2015
Neue Bilder von Bangos.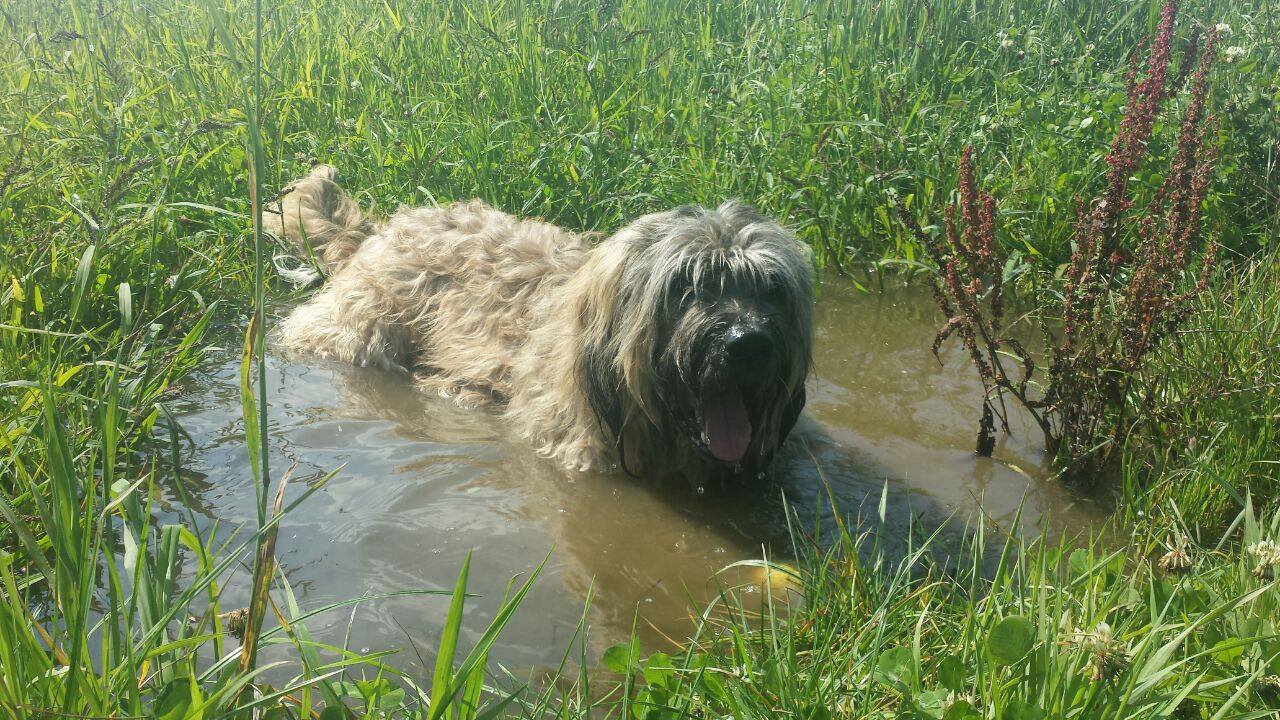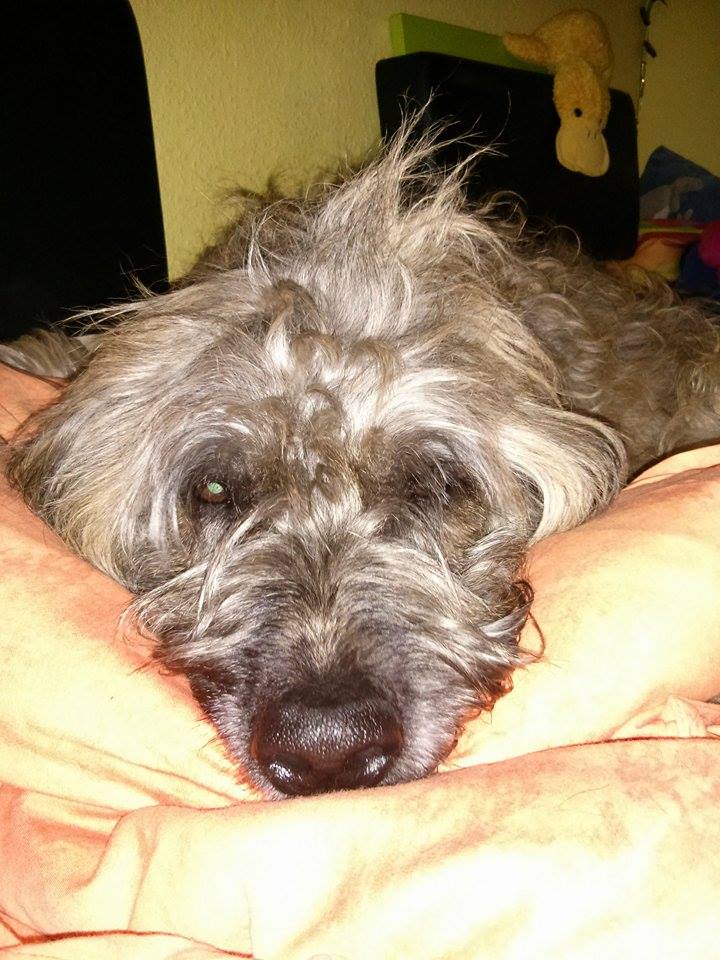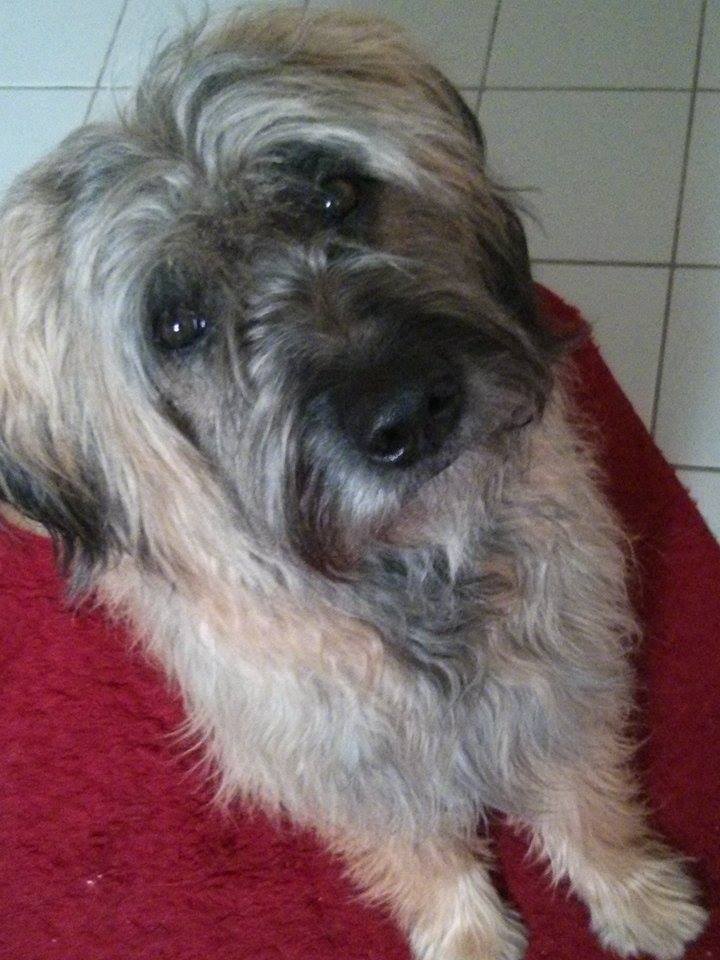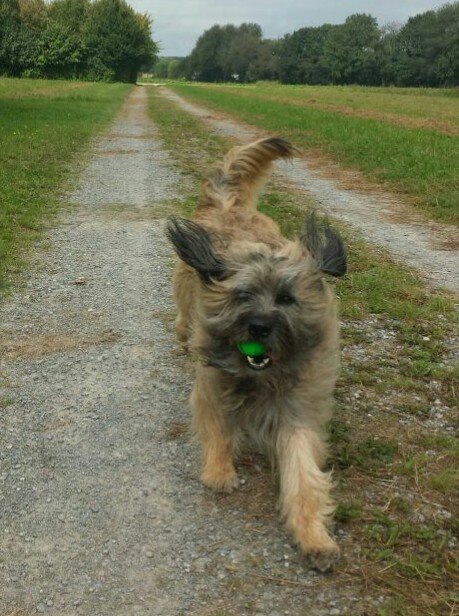 Bangos has is own little HP: bangoshp.gos-datura-dortmund.de
April 2014
a pretty Dutch woman was marveled at by two gentlemen
Esta Zaza visited the kennel El Fuego del Viento
and Bangos was there
15th September 2013
Bangos has all the requirements for VDH Champion
We congratulate on the great success
08th September 2012
Bangos becomes best male in Krefeld
We congratulate Lisa on the great success
12th May 2012
Bangos is very successful at exhibitions.
His successes are recorded in the table.
Bangos ist auf Ausstellungen sehr erfolgreich.
Seine Erfolge sind in der Tabelle festgehalten.
In September 2013 he received the title of German VDH Champion
| | | | |
| --- | --- | --- | --- |
| Date | Place | class | Qualification |
| 15.09.2013 | Krefeld | open class | V1, Anwartschaft VDH DE Ch, CAC, BR |
| 08.09.2012 | Krefeld | open class | V1, Anwartschaft VDH DE Ch, CAC, BR |
| 12.05.2012 | Dortmund | Intermediateclass | V3 |
| 15.01.2012 | Nürnberg | Intermediateclass | V1, Anwartschaft VDH DE Ch, CAC, CACIB |
| 05.11.2011 | Luxembourg | Youth Class | V2 |
| 16.10.2011 | Dortmund | Intermediateclass | V2, resAnwartschaft VDH DE Ch |
| 14.10.2011 | Dortmund | Intermediateclass | V1, Anwartschaft VDH DE Ch, res CAC |
| 13.02.2011 | Rheinberg | Jüngstenklasse | VV1 best puppy dog |
Spring 2012
Bangos with about 2 years
At exhibitions and at home
Bangos Exhibition in Nürnberg
Bangos was developed by Dr. Peper rated
he was enthusiastic about it
and so he secured his first CACIB qualification
Bangos Exhibtion in Luxembourg
Bangos started on November 5, 2011 in Louxembourg in the youth class.
He received an excellent 2nd
Lisa and Renate are rightly proud of their Bangos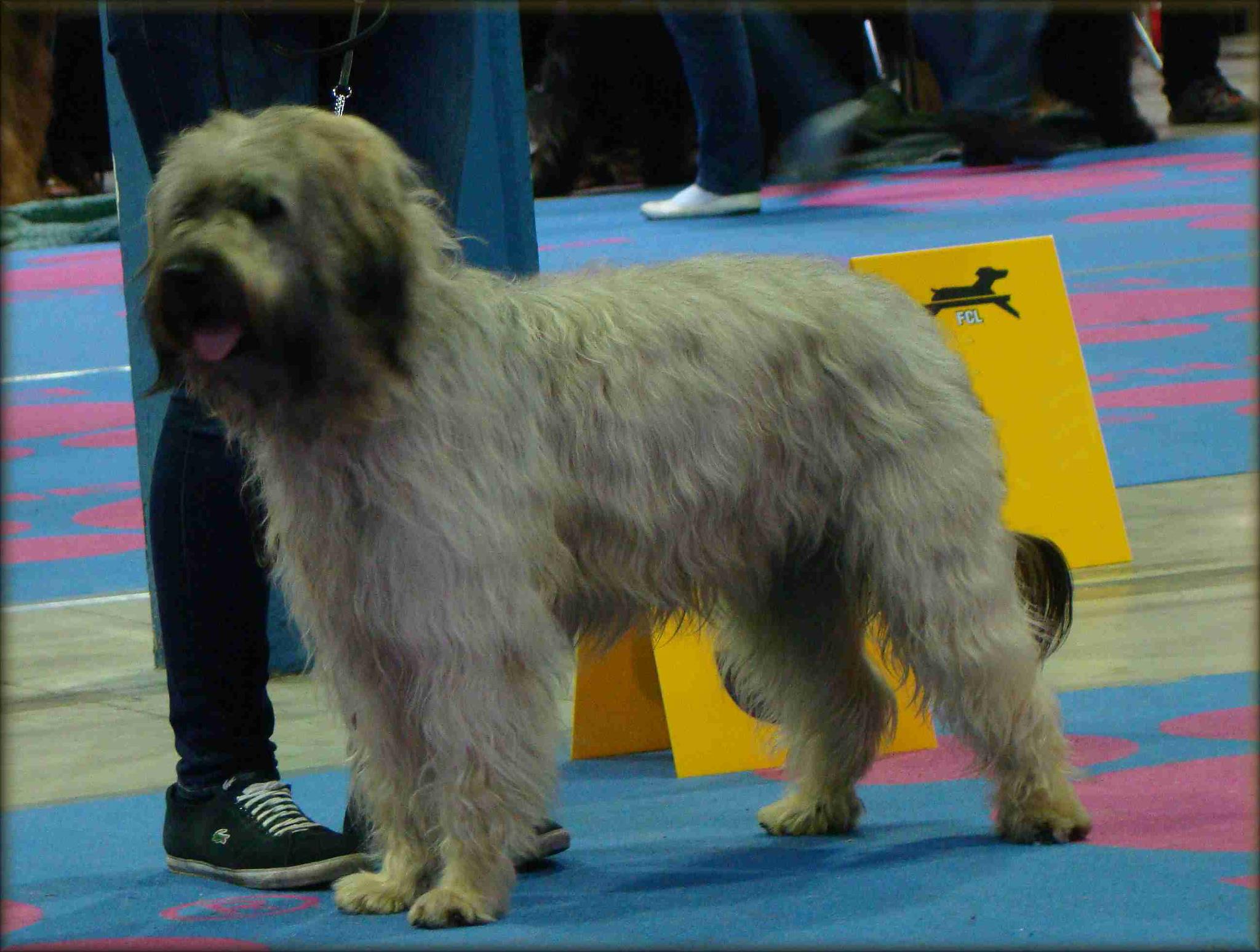 Bangos stands like a one. He definitely wants to be a "professional"
Bango's colleague Jo Soc Famos. Lisa makes Bangos very good – maybe show handling is her future?
October 2011
After the exhibition in Dortmund there was another round of romp in the garden.
Bangos with a year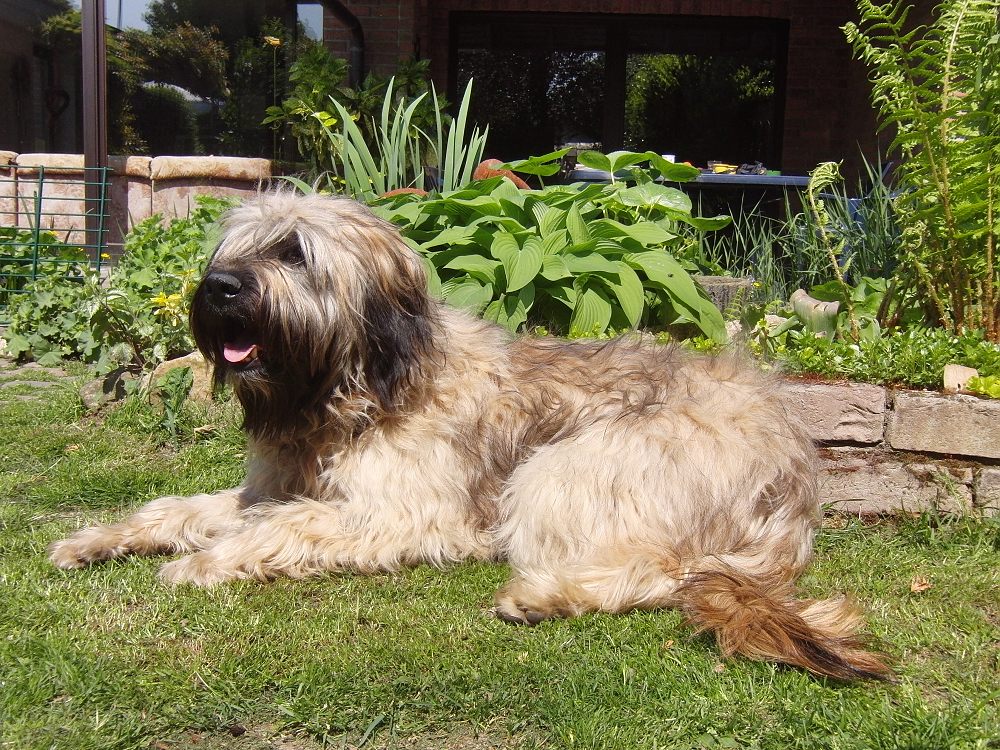 Febuary 2011
Bango's first exhibition in Rheinberg
A great success for Lisa, who showed him off.
The kennel El Fuego del Viento took the first 3 places out of 5 dogs from the puppy class.
Bangos won in front of his sister Baika in the jump-off for the most beautiful young dog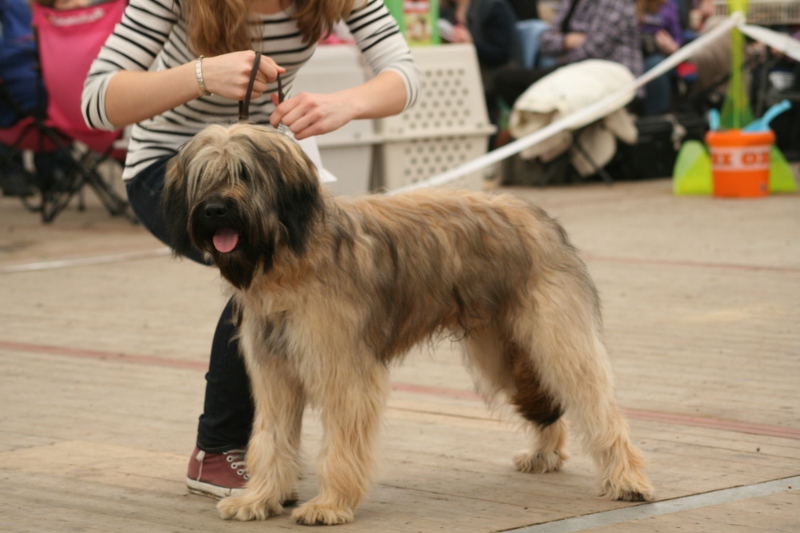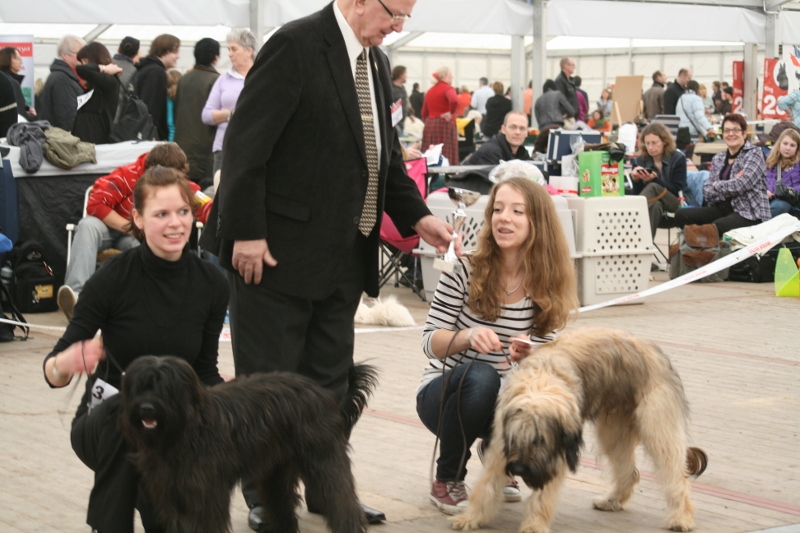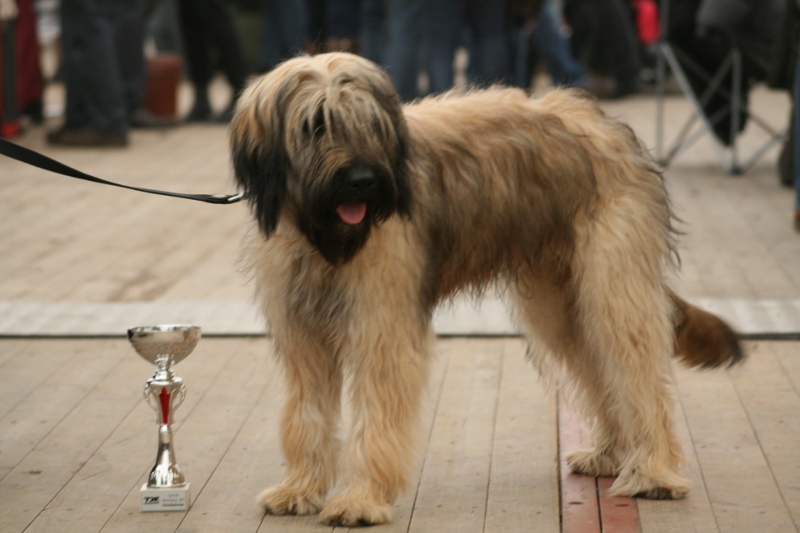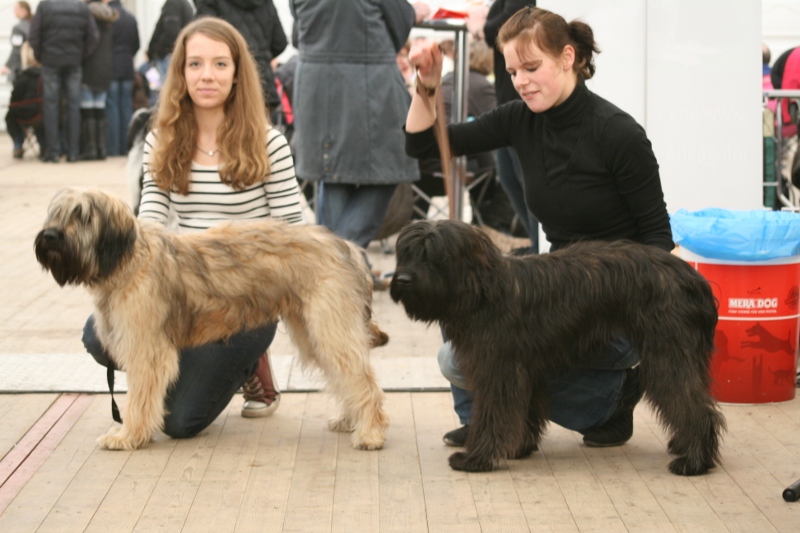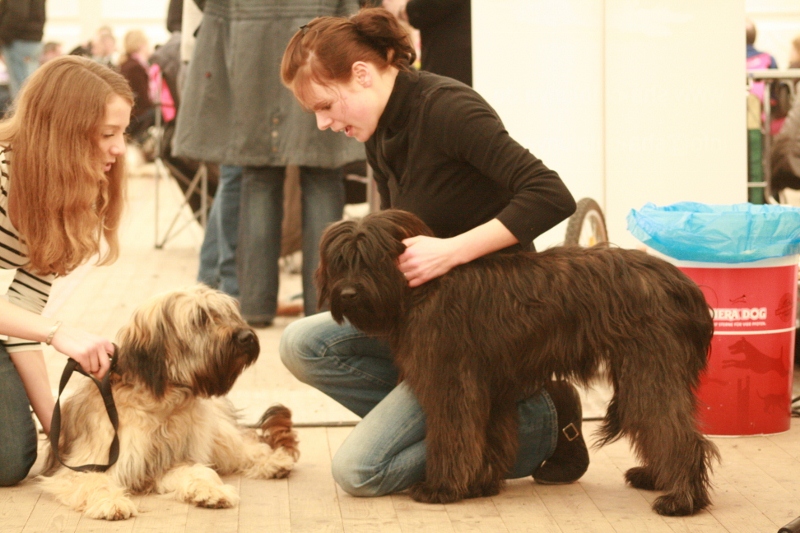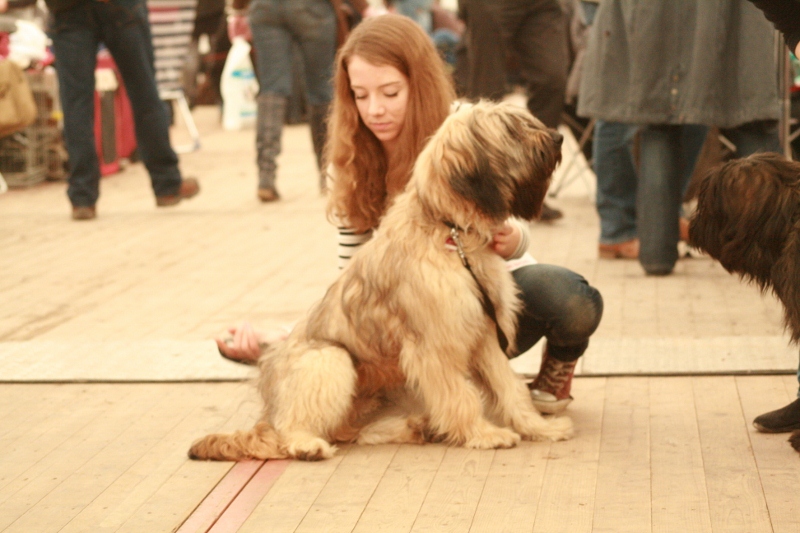 the best youngest dog in Rheinberg the two winners again in pose
The show handlers in conversation Lisa is very proud of Bangos
October 2010 / January 2011
Bango's last puppy lesson
Bangos visited his home chair with Tiesto
and really happy
October 2010
Bango's first vacation trip in mid-October
Oktober 2010
Visit from sister Baika and mother Benga
September 2010
Bangos with four month
Juli-August- September 2010
Bangos first the month at his new family
Bangos in his new home.
You can see right, he feels "gosgreat"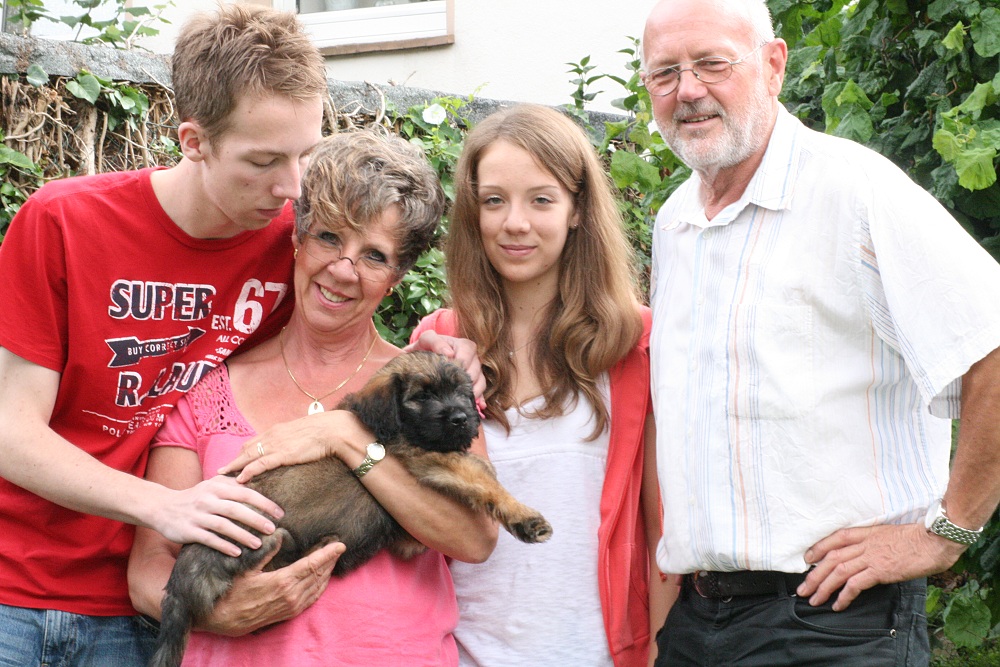 Bangos at home with his new family in Mönchengladbach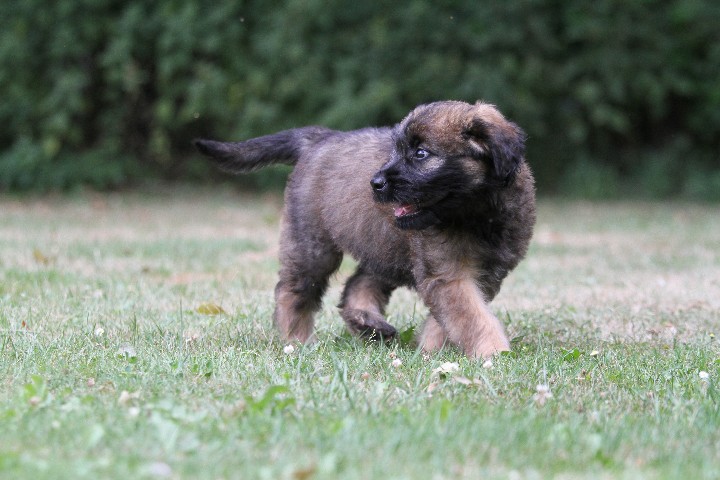 Bangos before delivery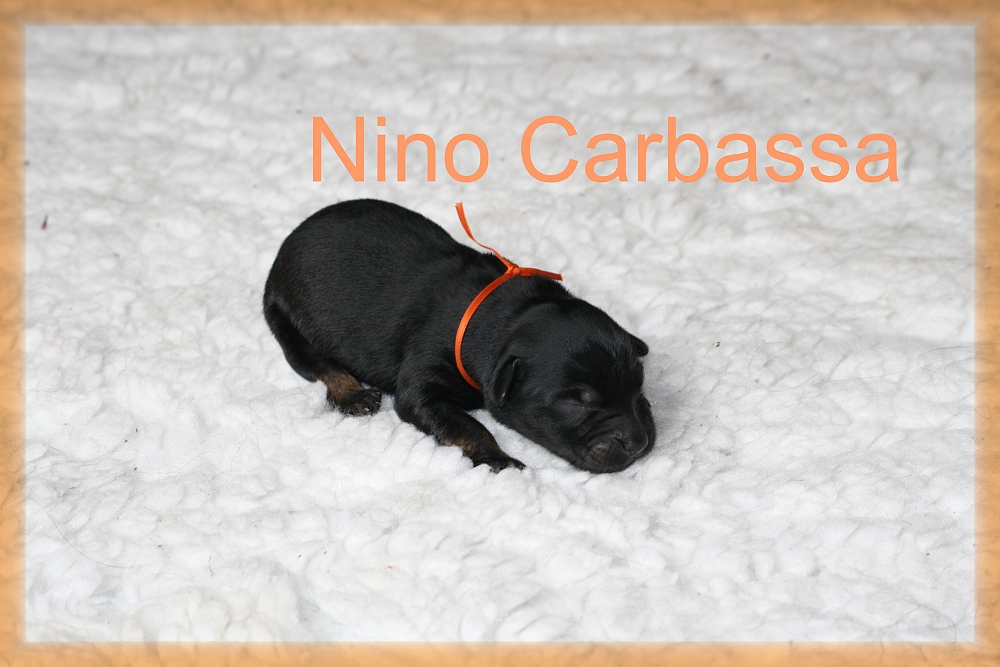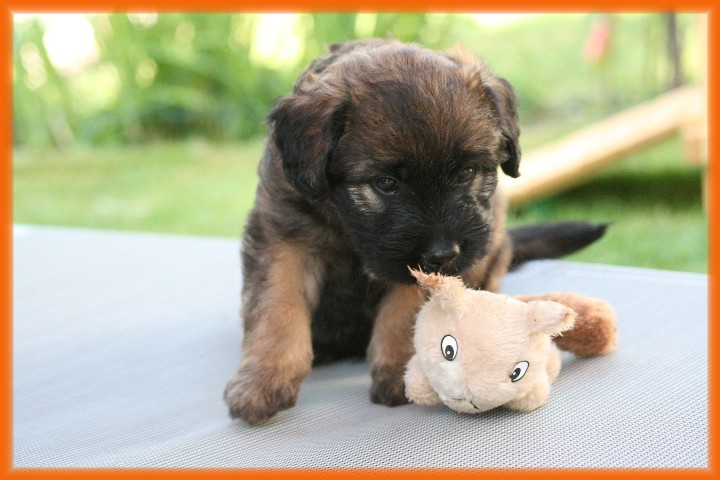 Bangos with one and eight weeks