C-Litter-2
October 2023
At the middle of october we had the second meeting of our C-Litter
Meeting C-Litter 2023
Development of the C-Litter
4th Birthday C-Litter and 3rd Birthday C-Litter
2nd Birthday C-Litter
we split the page on
Everything from 2020 until today is now on the page C-Litter 2020 till to see
We hope all puppies enjoy their families.
Scroll down, each puppy has his(her) own page
new Videos are downloaded
Videos can be viewed here and
are available at the individual dogs also have videos.
then see under the respective dogs.
Jade's puppy box is filled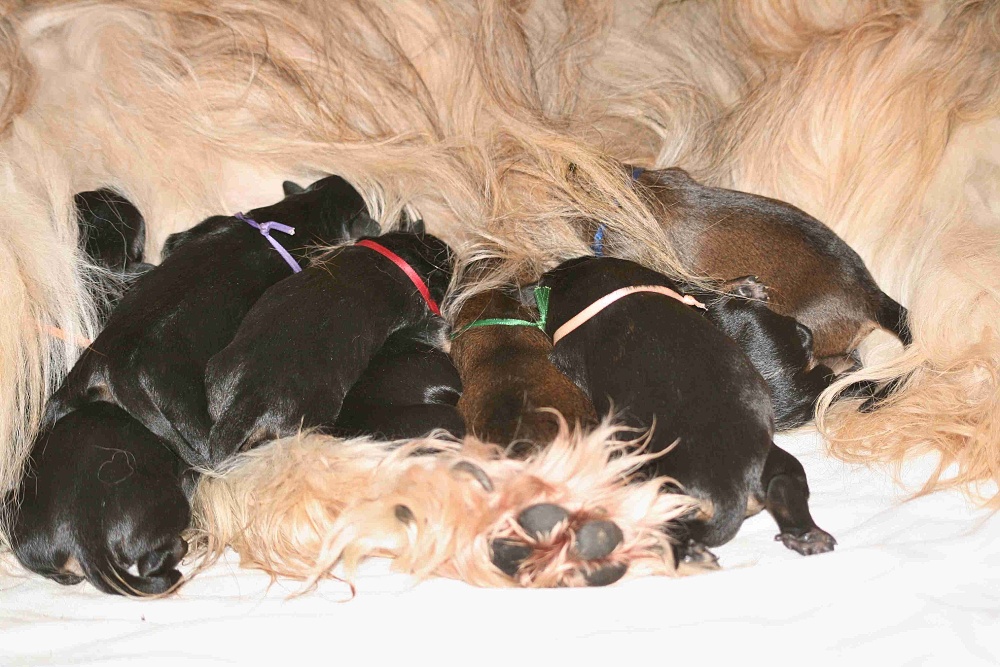 30th November 2019
Jade a Dream of Bear'd – Ignacio Jordi von den Hexen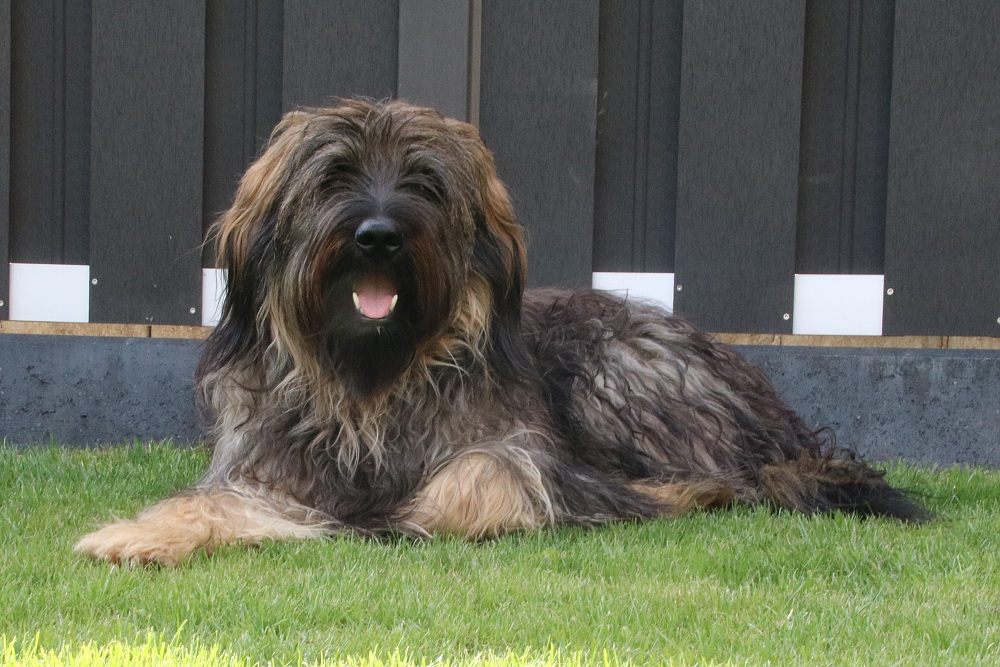 The stud dog Jordi
for more information click on the picture
the pedigree of the puppies are of interest in genetics.
Pedigree Mating Jade and Jordi
The eighth performance at 8 weeks
The seventh performance at 7 weeks
The sixth performance at 6 weeks
The fourth performance at 4 weeks
The third performance at 3 weeks
The second performance at 2 weeks
4 males and 5 females have seen the light of day within 4 hours.
Very instinctively, Jade supplies her puppies
and do not let her out of sight right now.
To have a short break in the garden is the highest of emotions.
The puppies weight between 280 g and 400 g.
A first photo will be published shortly.
Tomorrow, there are more of them.
the ladies' troubles can already be seen at the milk bar
while the gentlemen wars have to wait a bit longer.
After that, there was heavenly peace and everyone is resting.
Mum too, so more for the next day.
The puppies and what has become of them !!
Please click on the respective picture
Calimero el Fuego del Viento
Chewbacca el Fuego del Viento
Chiwano el Fuego del Viento
Costello el Fuego del Viento
Chanta el Fuego del Viento
Charal el Fuego del Viento
Ciwana el Fuego del Viento
Colina el Fuego del Viento
Cuni el Fuego del Viento
The weight development from the first to the eighth week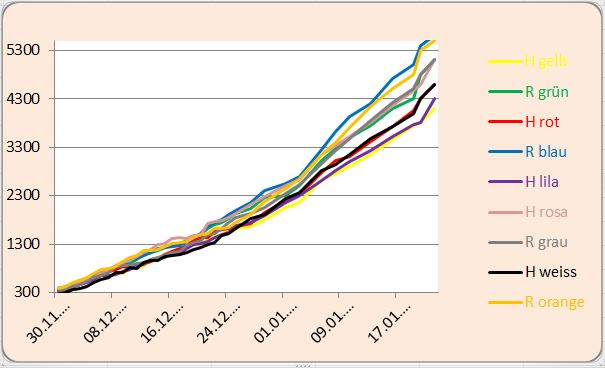 It is not registered and published every day,
but only twice a week
Pictures of the puppies can be seen below;
Here the development from the first week to the delivery is documented.