A-litter
Last Update
This page is currently under construction, not all links are available from the old HP. They are added over time
11thAugust 2020
the galleries of the first eight weeks will be inserted now
The A-litter is now 12 years old
All owners have many great years with their dogs
Pictures 12th Birthday here
we want to introduce you to a journey through the years 2008 to 2020.
As far as we have photos, a photo is published at regular intervals.
12 years developement
27thJune 2019
The A-litter is now 11 years old
All owners have many great years with their dogs
Pictures 11th Birthday here
Spring 2019
At the beginning of the year, we get knowledge that two of the A-litter had crossed the Rainbow Bridge
Alessa Malou left us in September 2018
Andor Carlos went over the Rainbow Bridge in February.
We and their owners will surely remember and often remember them.
There are pictures of
Alano-Alvaro
Andor-Carlos
Ares Ringo
Alessa-Malou
Anina-Summer
Aura-Aurelia
From some we have current photos.
Please click on the name.
Pictures 10th birthday here
Jade and Aurelia had a rendezvous.
siehe Aura 2017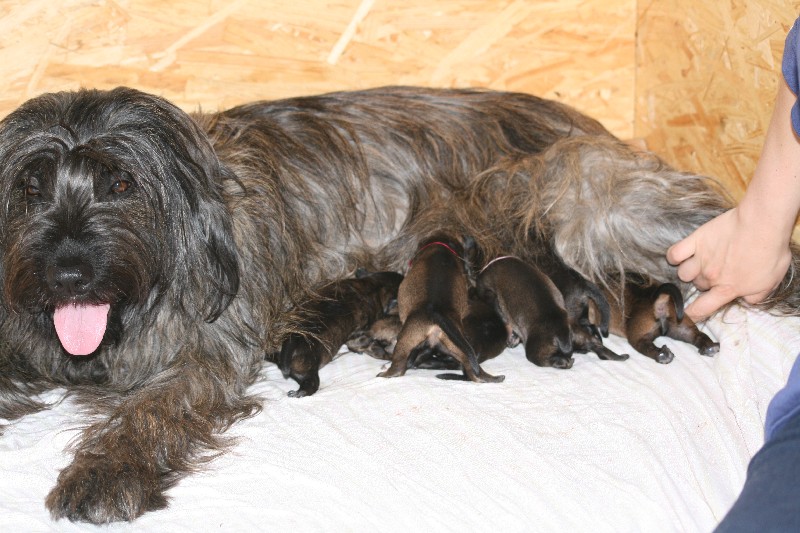 27th June 2008
Bea de las Landas del Sur – Truc Sisdits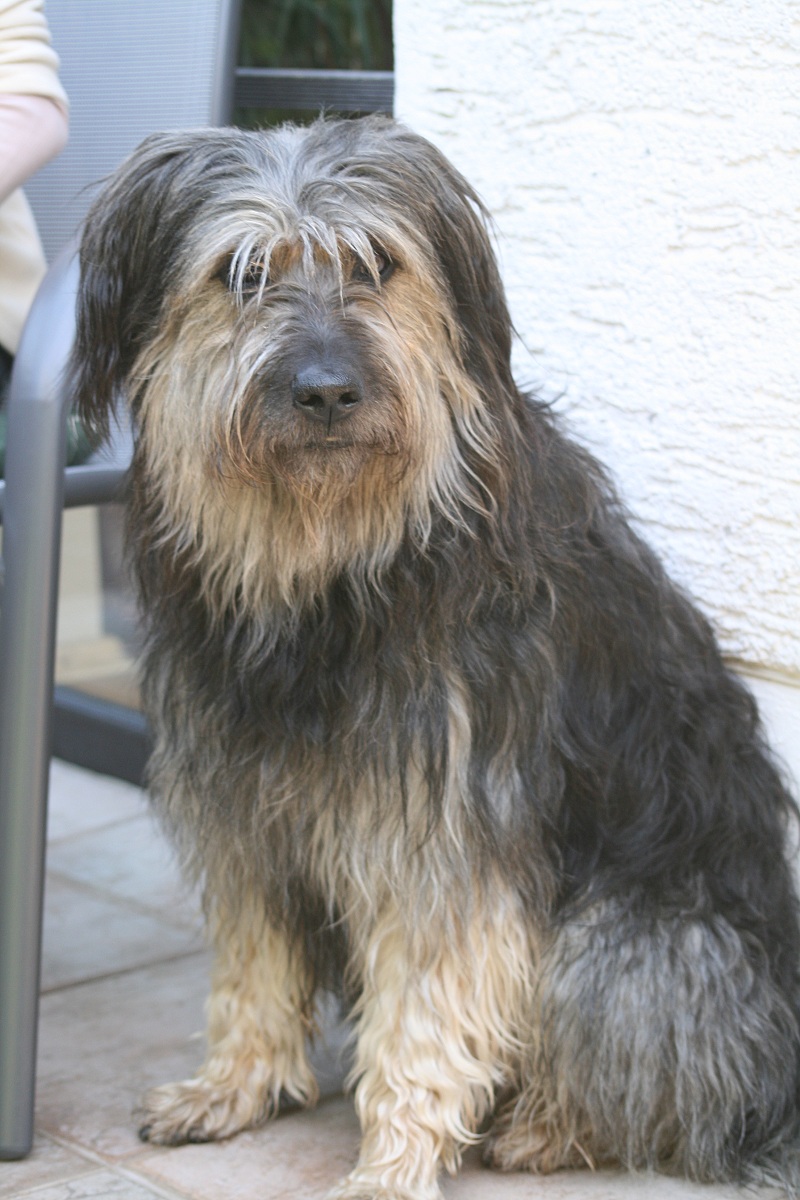 The stud dog Chewbacca
for more information please click on the picture
The puppies and what has become of them !!
Please click on the picture
| | | |
| --- | --- | --- |
| Aaron el Fuego del Viento | Alano el Fuego del Viento | Andor el Fuego del Viento |
| Ares el Fuego del Viento | Alessa el Fuego del Viento | Anina el Fuego del Viento |
| | Aura el Fuego del Viento | |
The weight gain from the first till eight week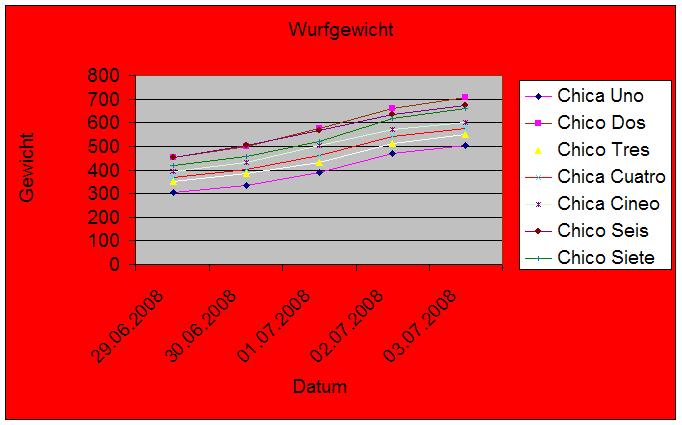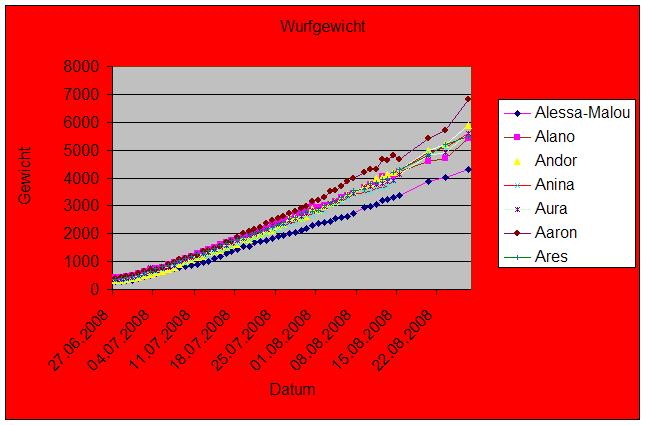 Pictures of the puppies can be seen below;
Here the development from the first week to the delivery is documented.
Furthermore, there is the picture gallery
and there the topic "7 in one go" a short version of the 9 weeks