Jade Part III
Jade from 2016 till 2018
Links to Jade Part II and I
Jade Part II und
Jade Part I
May 2018
Ringo accompanied Jade to Holland for a week.
The two had a lot of fun together and raged,
both at the house and on the beach and in the Pettener dunes.
Please look at the galery.
August 2017
A little trip to a pretty young man
He is a two year old male with a great character
The two should sniff each other; the chemistry was definitely right.
Lokk at the following galery.
June 2017
A Holland vacation together with Jade and Baika
Look at the following galery.
Summer 2017
Jade is successfully run in the dog sports Rally Obedience and Nose Search.
With dog handler Angela, she is now running in class 1 in the Rally Obedience
with some very nice successes in the excellent and very good range.
Her favorite hobby is the nose search, which she performs with enthusiasm
and her two objects – a small piece of leather and a coin safely finds.

May / June 2017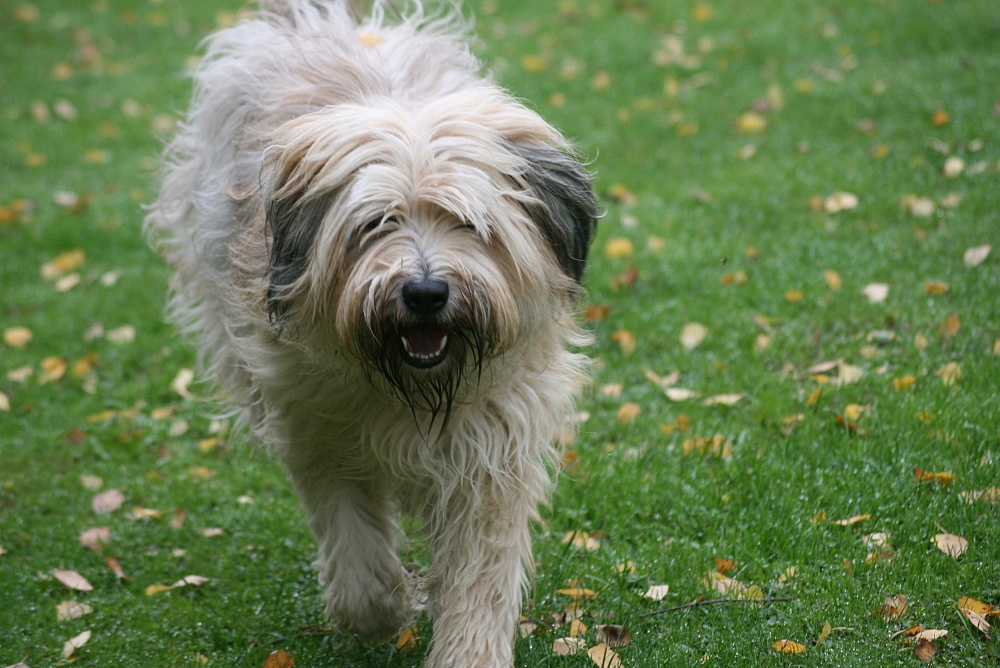 Jade at Summer 2017
Her ears are now very pigmented from gray to brown to fox-colored
May 2016
Our "little one" is meanwhile our big one.
All prerequisites for breeding permission have been met.
On May 7, we also took this hurdle:
Unrestricted breed approval.
January 2016
Our "little mouse" has become a "giant mouse".
She is taller than Baika.
A happy news: Jade's hip evaluation is here: HD A1
At the moment she is getting brighter.
The training is making significant progress.
The first step to breeding approval is done.