D-Litter sixth performance
24th April 2022 – Baptism –
Now it's time to stop calling our puppies by the Catalan color names.
They now get their names according to the pedigree and if already available / desired also the reputation name.
This time we're going alphabetically.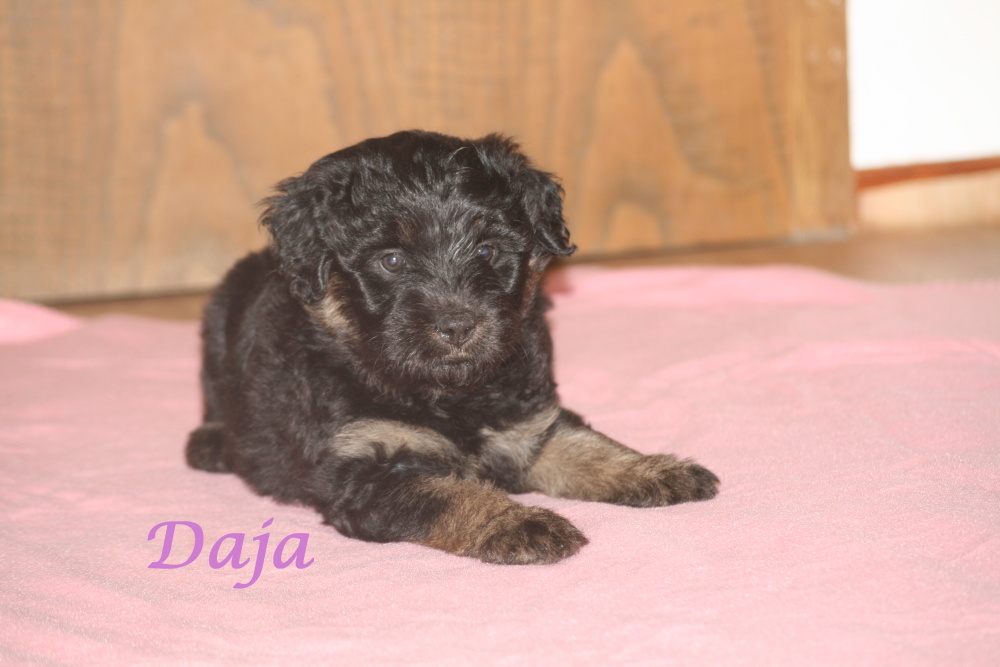 Dona Rosa will now be called Daja – Cartney,
the initials of Dali and Jade
Andy and Heike are Beatle fans, so the nickname Cartney after Ringo and Johnny is obvious;
Daja will be with us a lot; she will have two homes.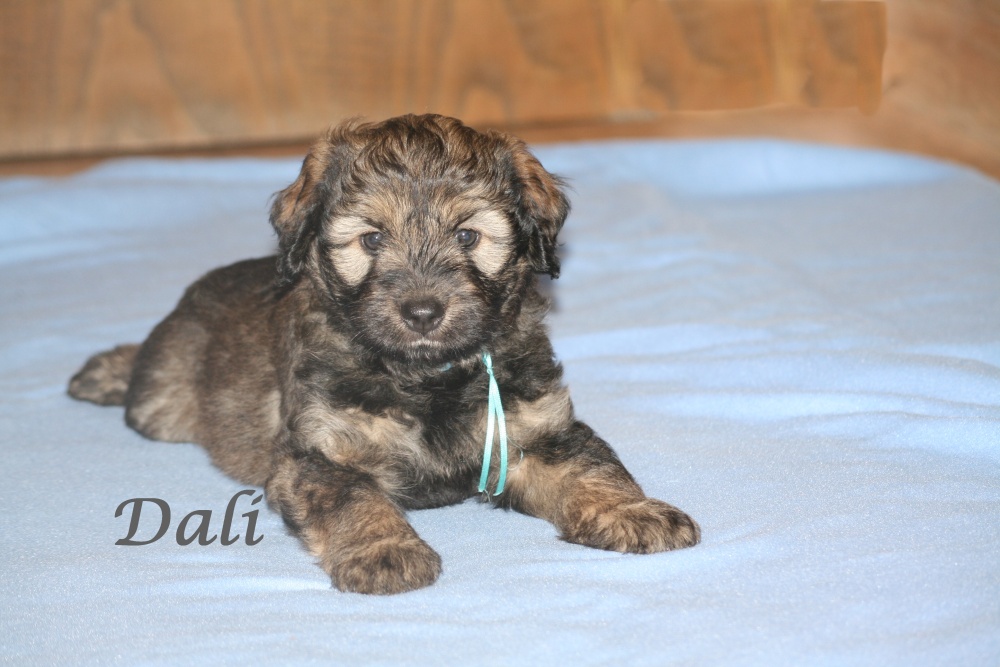 Don Blau clar will be called Dali.
We wanted to use the father's name for one of our puppies.
Dali hasn't found a family yet and is still looking for a nice home.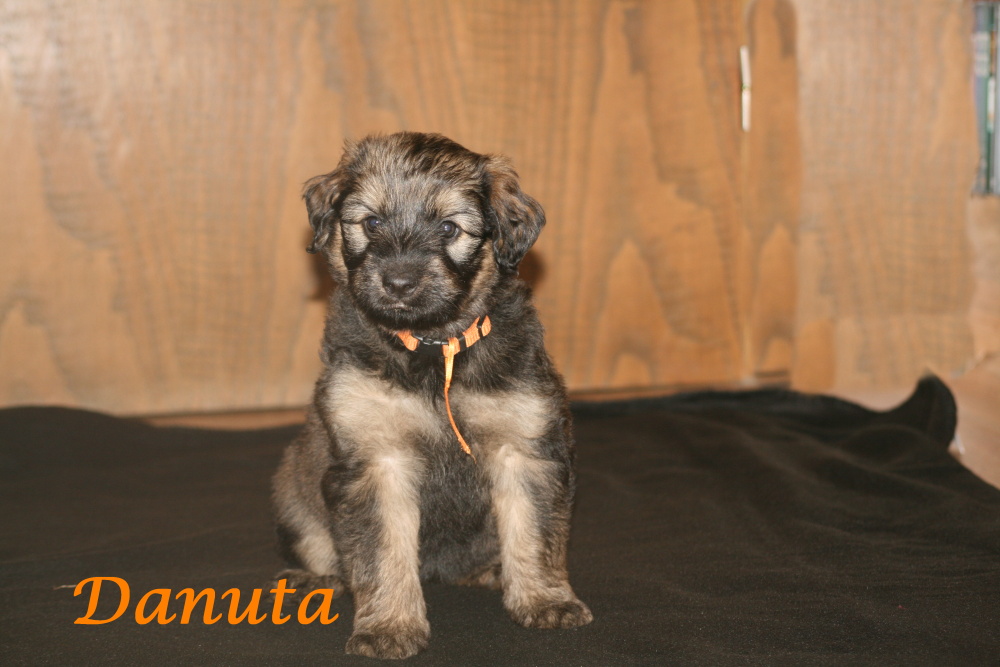 Dona Taronja will be called Danuta.
Our children were also allowed to contribute a name,
It is a nice coincidence that Danuta is also a Polish first name.
She will live in Poland with a large pack of Anna and
maybe continue their breeding and continue our line.
We wish Anna every success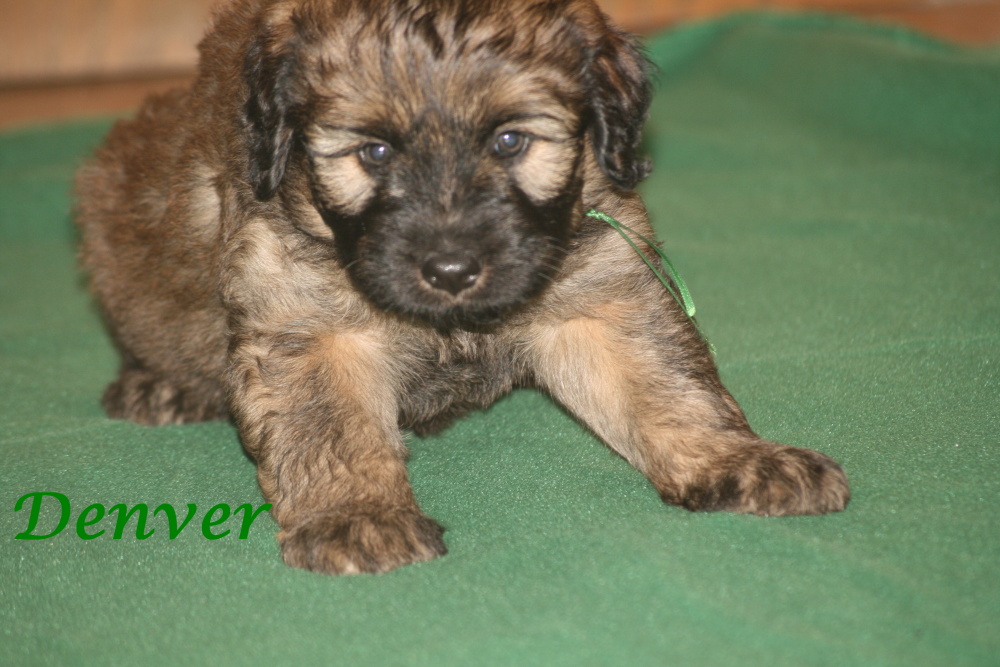 Don Verd Fosc will be called Denver.
This name was also contributed by our children,
Denver hasn't found a family yet and is looking for a loving home.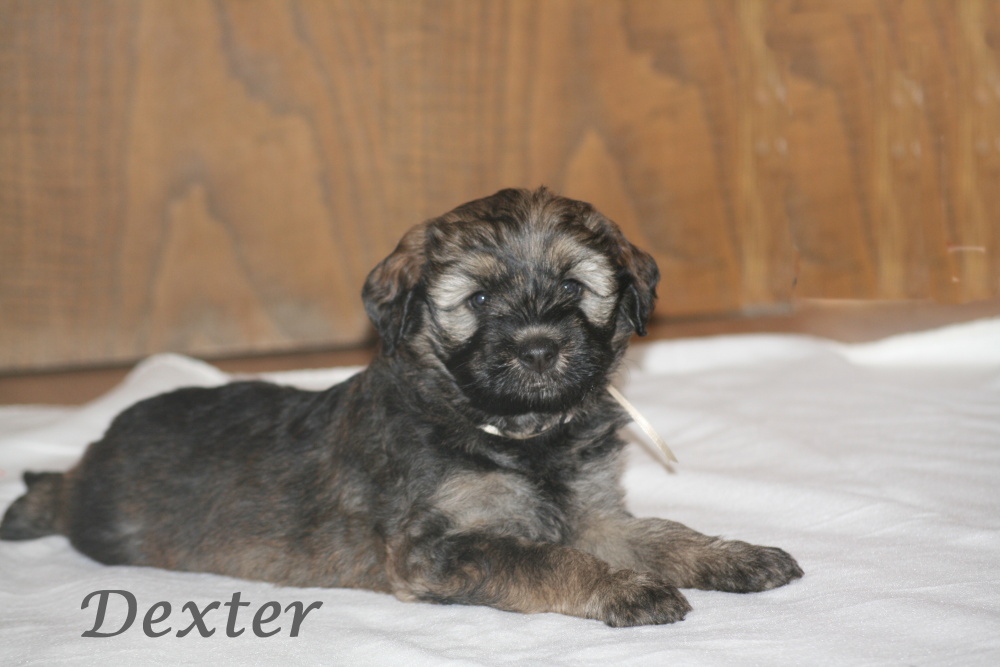 Don Gris will be called Dexter.
This name was requested by me
Dexter has come a long way.
He will become a mate of a Gos d'aturas in Denmark and
I wish you both a great time.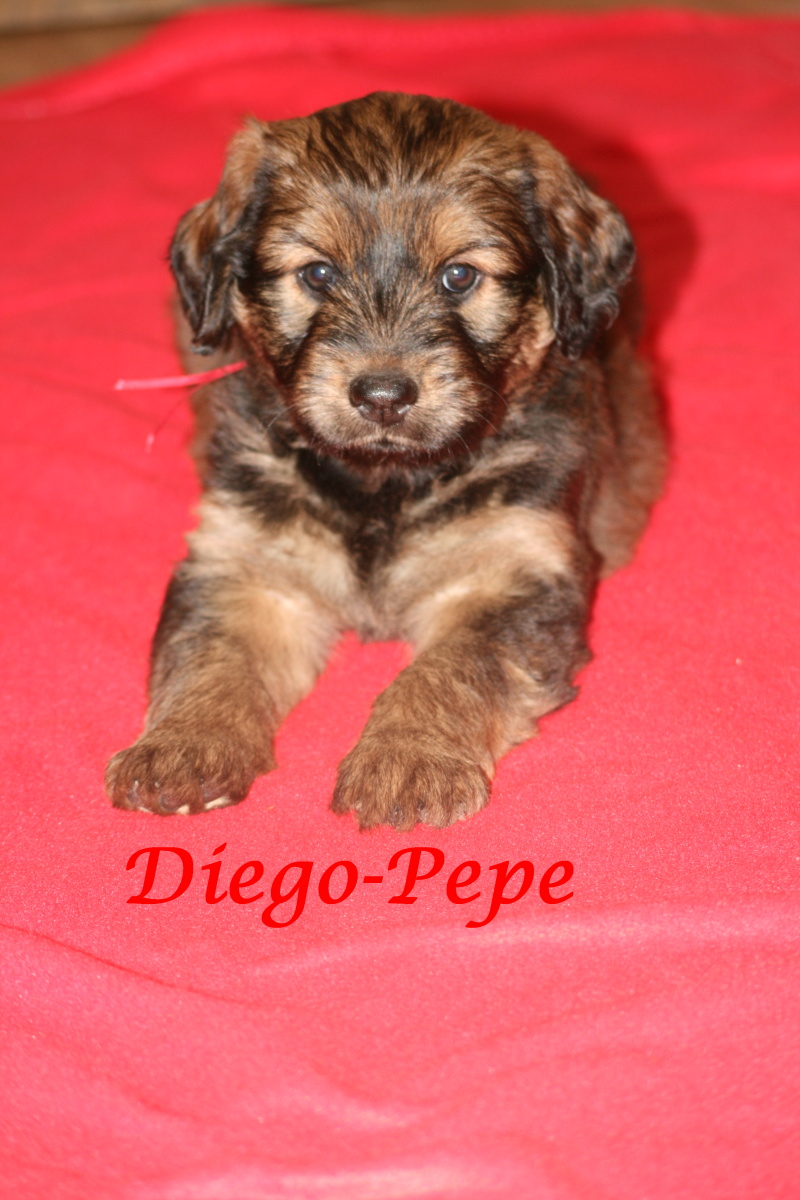 Don Vermell will be called Diego Pepe.
This name was requested by me
Diego will live near Chemnitz.
He will have a livestock guardian Stella as a mate.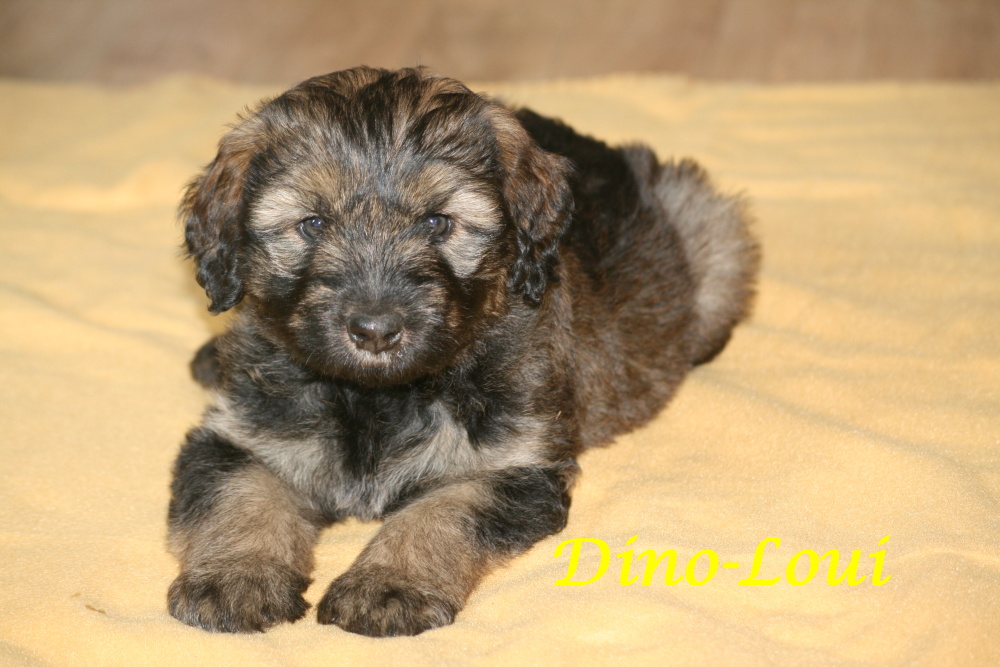 Don Groc will be called Dino-Loui.
The name Dino was chosen by our grandchildren,
Dino will stay in Dortmund just like Daja.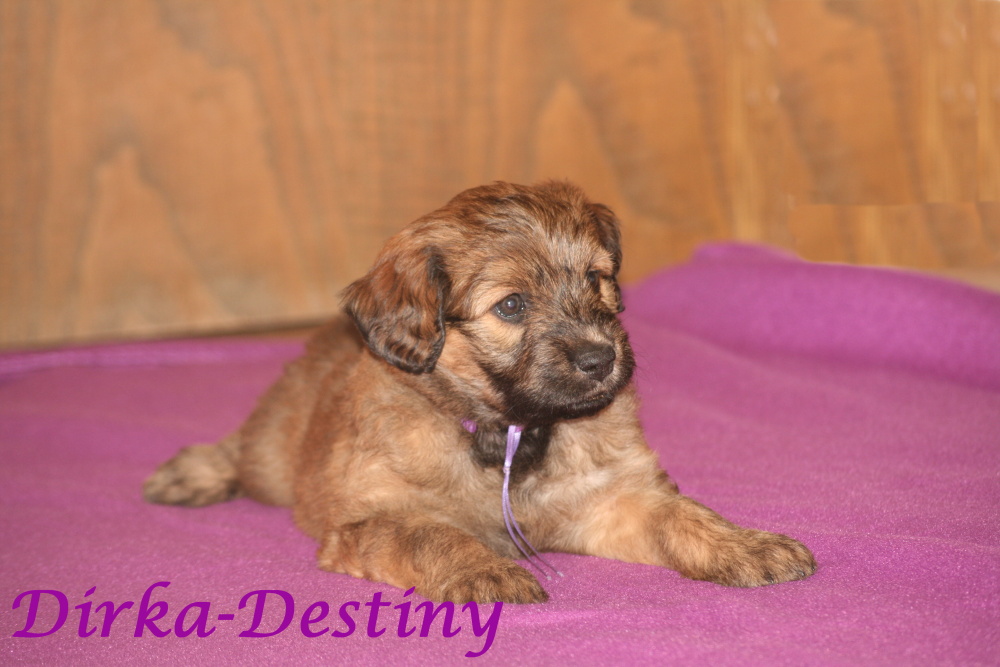 Dona Violetta will be called Dirka-Destiny.
Dirka is a combination of our family's first names.
She too will have a Gos lady as a sidekick and
the two will certainly get along very well.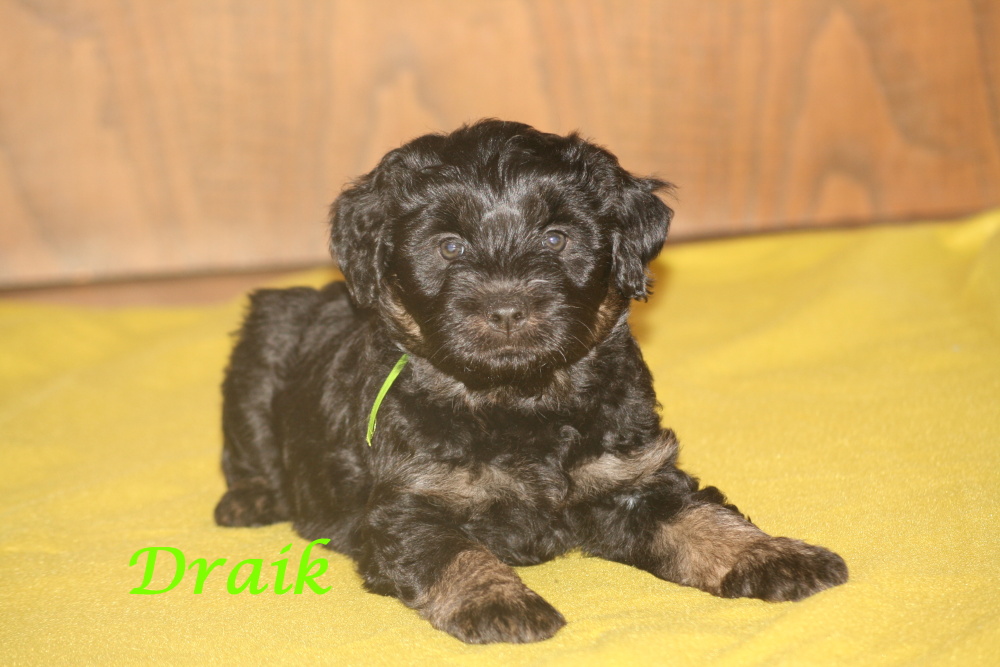 Don Verd clar will be called Draik.
Draik is a combination of our family's first names.
He bears a great resemblance to our Baika as a puppy and
is therefore preferred by our daughter as a favourite.