Charal
This is Charal's page
Pictures and developments are documented here
Charal lives with Silke, Johannes, Niklas and Fynn in Hude.
Her nickname will be Cara.
Pictures and other experiences in her life can be found here.
June 2020
Impressions of the young dog meeting
Charal was the shyest at first,
thawed more and more and showed it to everyone at the end
She mastered the course with a lot of joy
went over the footbridge, through the bag tunnel
and had minimal difficulty with unfamiliar surfaces.
April 2020
Charal develops into a small personality
a little insight into Charal's development.
You can see that she develops into a personality (with flaws, coquetry and amiability)
March 2020
Charal-Cara at her family. she has settled in well.
February 2020
Cara's first snow and her new home with toy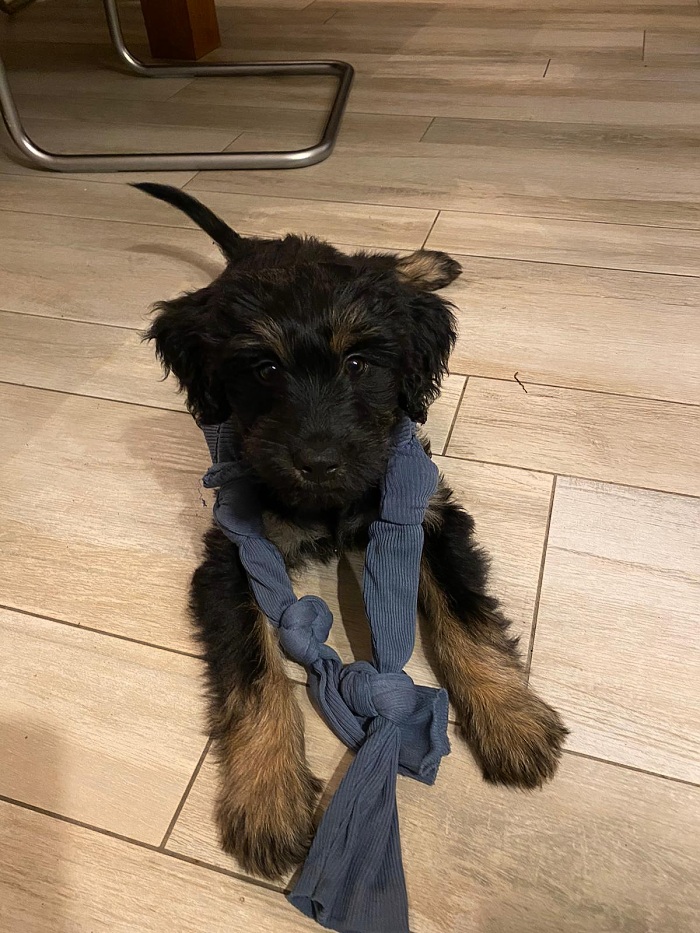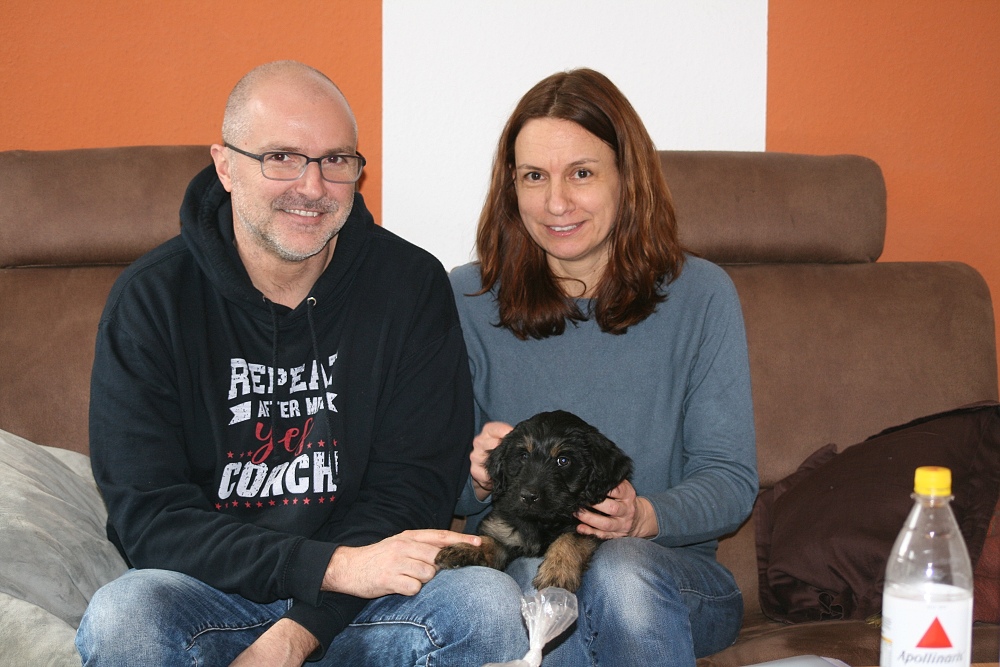 Silke, Johannes, Niklas and Fynnare her new family
They are living in Hude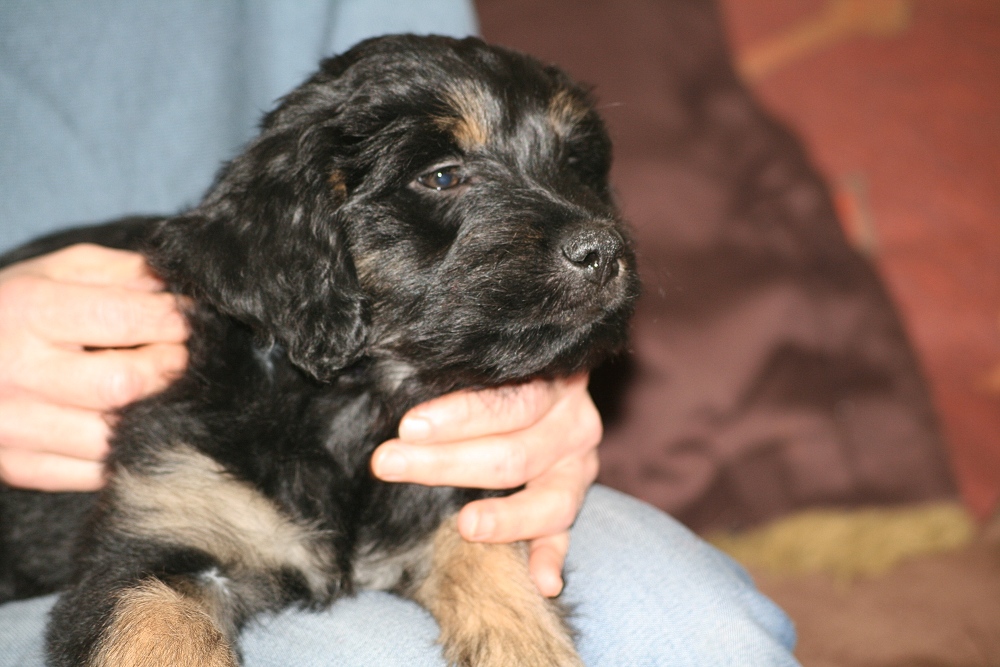 Charal with nine weeks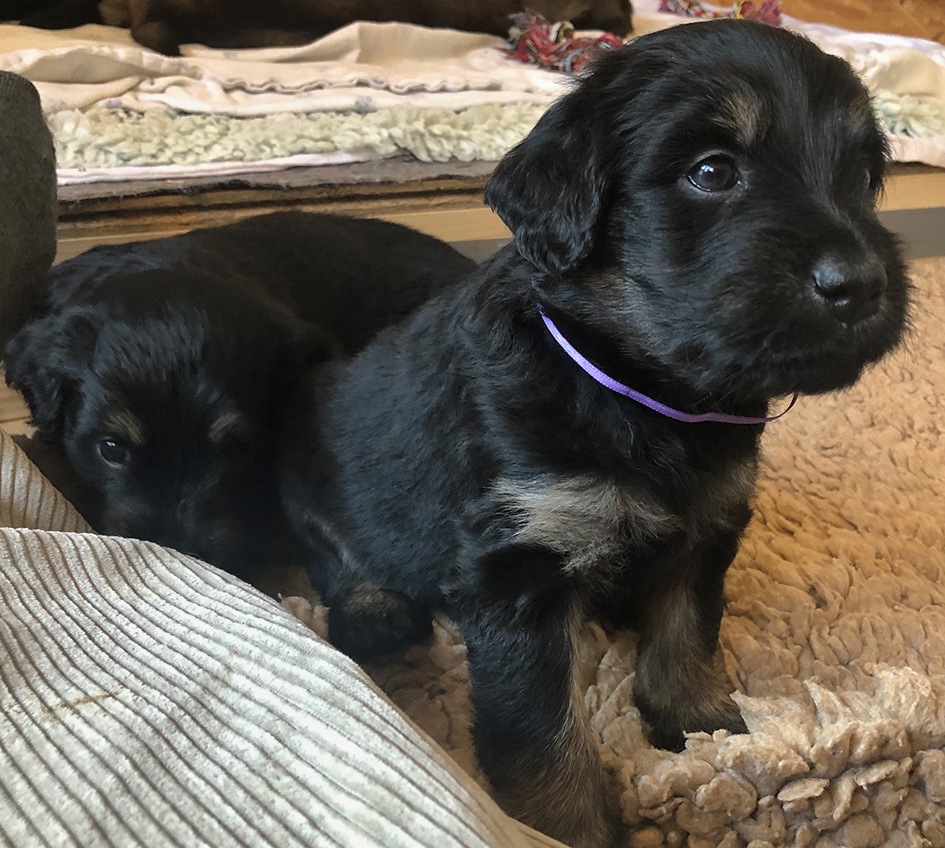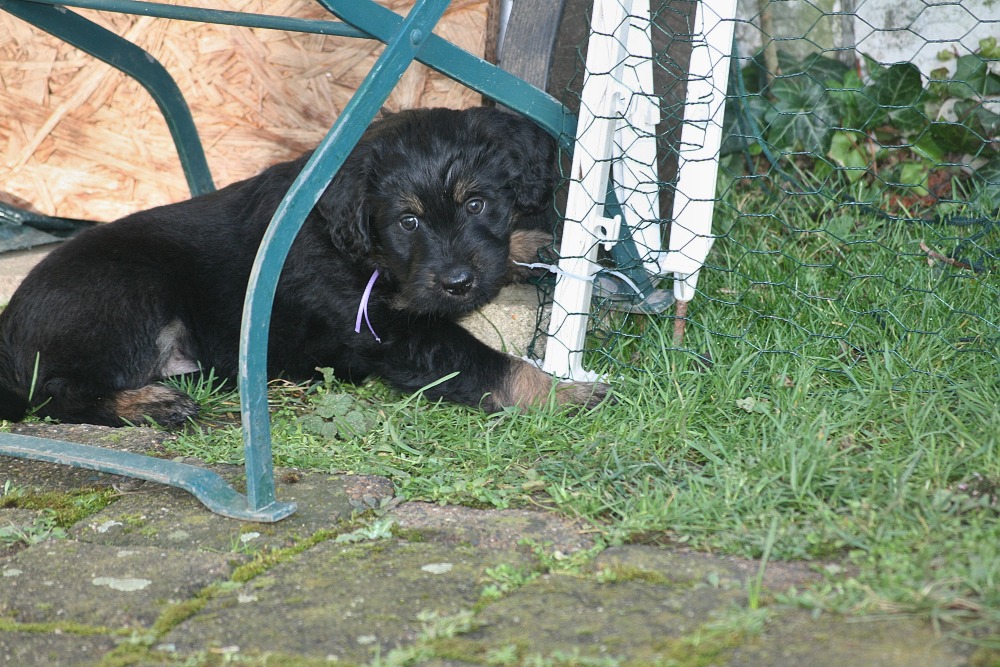 Charal with five and seven weeks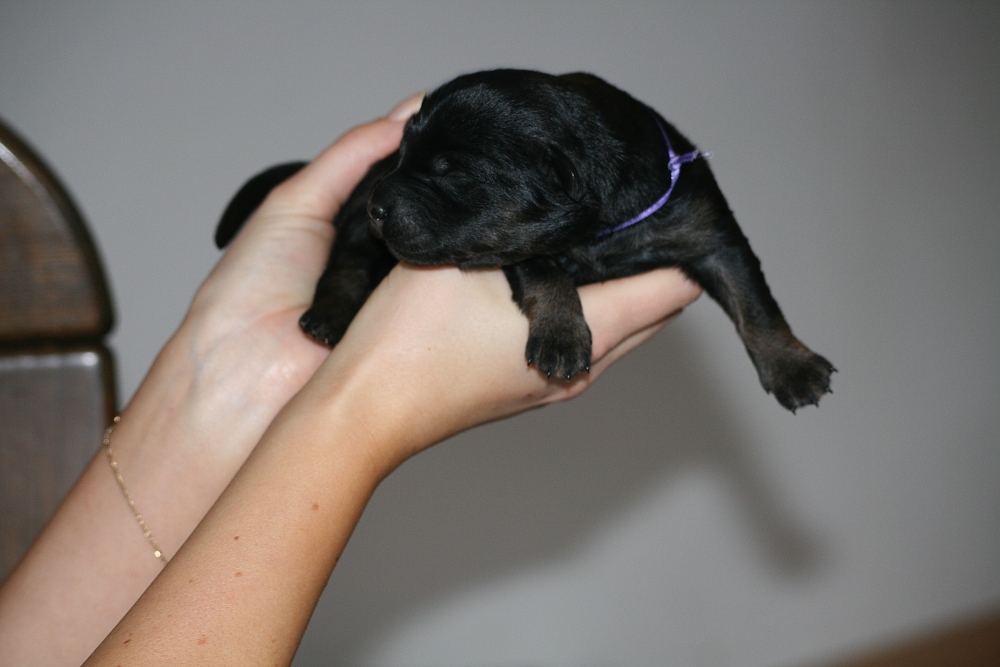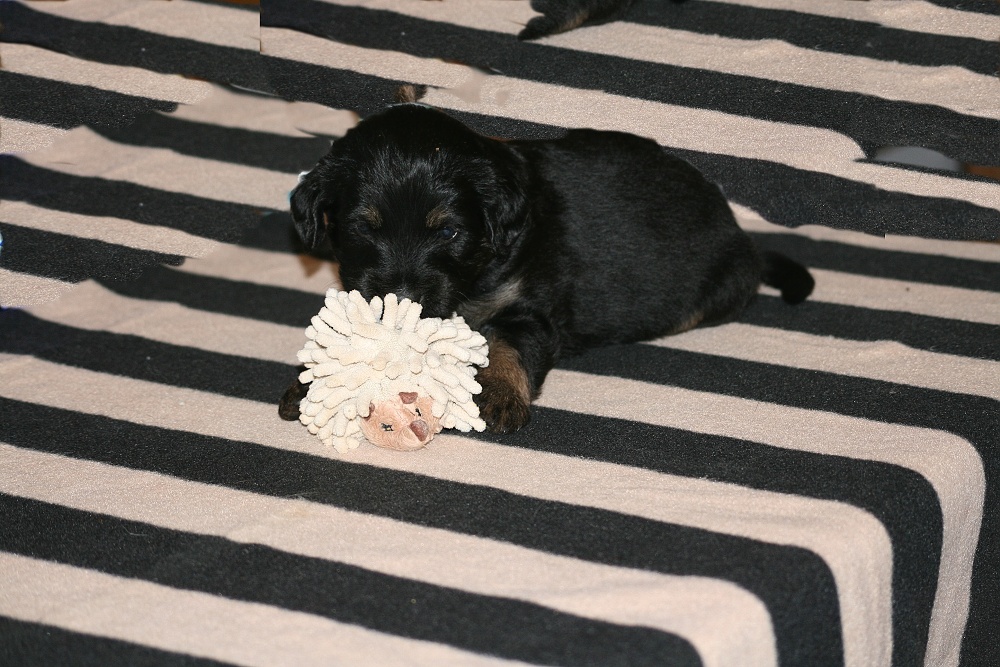 Charal with one and four weeks
Charal's time at El Fuego del Viento Kennel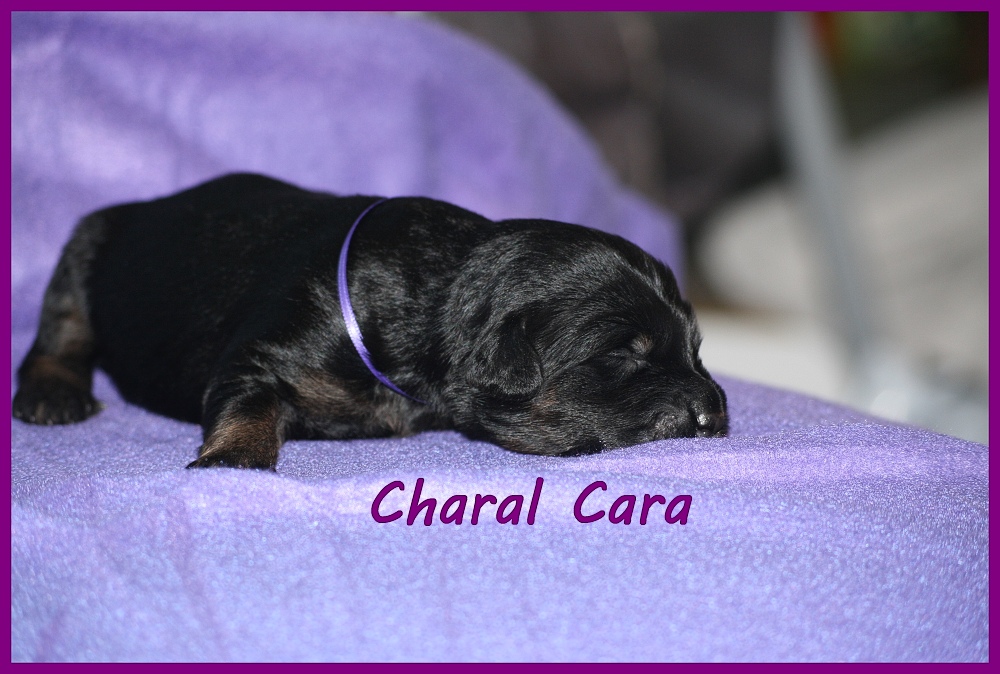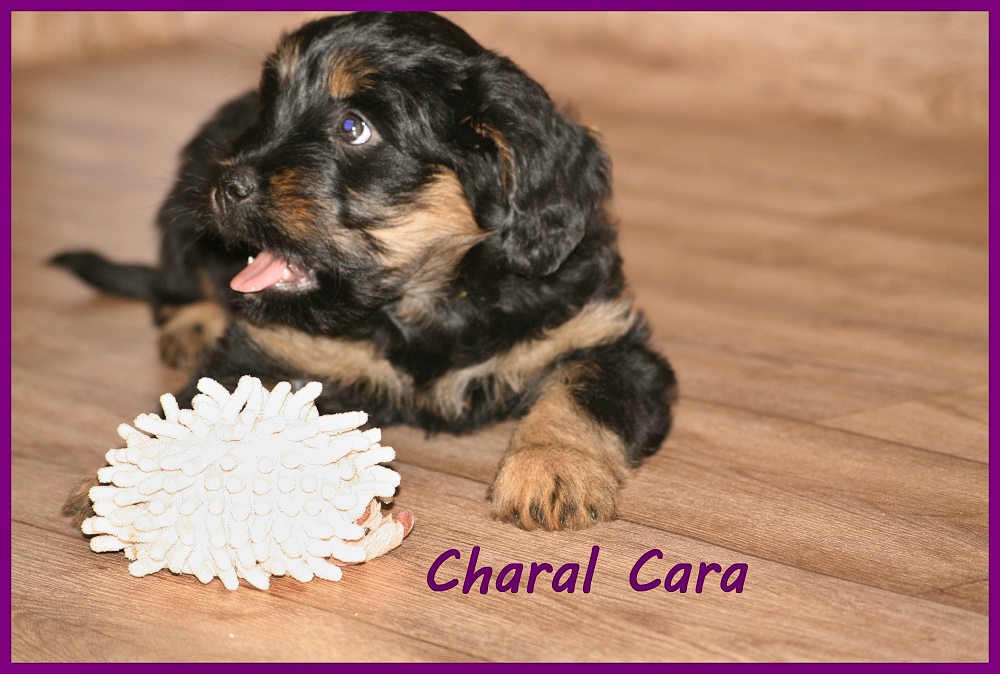 Charal with two and eight weeks