Dirka-Destiny
This is Dirka's side
New pictures and current developments are documented here.
Sommer 23
Summerimpressionen with Dirka
She's becoming more and more like Jade, sometimes I even mean an image of Jade
11.01.2023
Dirka has settled in and the pack is beginning to complete itself.
Nice pictures of the two.
December 2022
Dirka-Destiny's new home
The Wern family has suffered a heavy blow of fate
and couldn't take care of her anymore.
Verena released her with a heavy heart.
The first meeting with the new family took place at the beginning of December.
Michaela and Uwe near Hamburg are her new owners now.
From now on Destiny will be called Dirka again
and meanwhile she has settled in well with her new family.
A Wäller bitch Anouk lives with her in the pack
Dirka has settled in well, she finds the necessary peace
and cuddles are also very popular, as the gallery below shows.
We wish Michaela and Uwe a lot of fun with this great bitch
so that they may grow together into a great team.
All the best for the new pack.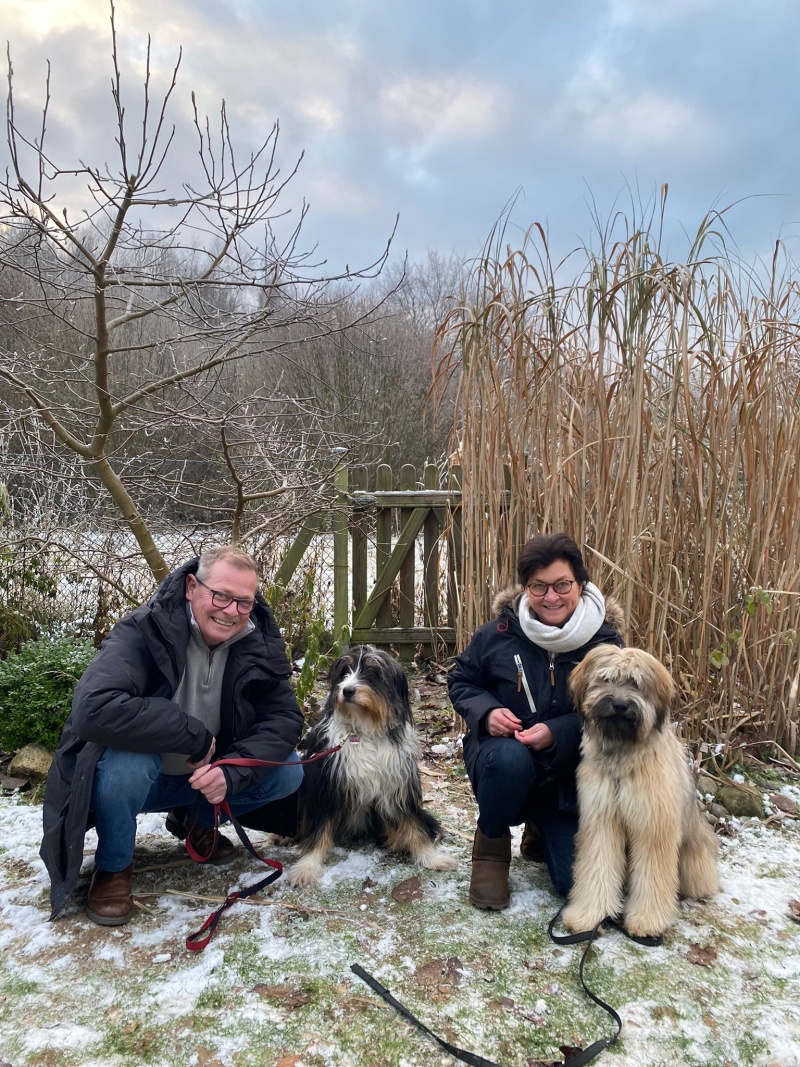 First impressions of the new home
Autumn 2022
Dirka has developed well.
She is a feminine medium-sized bitch (approx. 50 cm and weighs 15 kg).
It has the beautiful color of jade.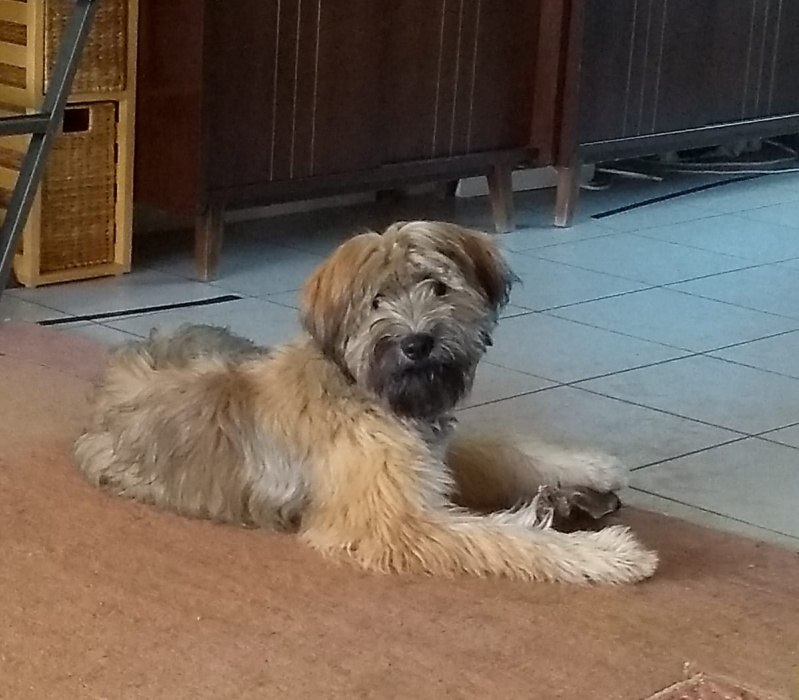 June 2022
Dirka-Destiny while pastime, games and activities
Mai 2022
Dirka-Destiny in her new home
Destiny during the drive, her first impressions and what's new in her live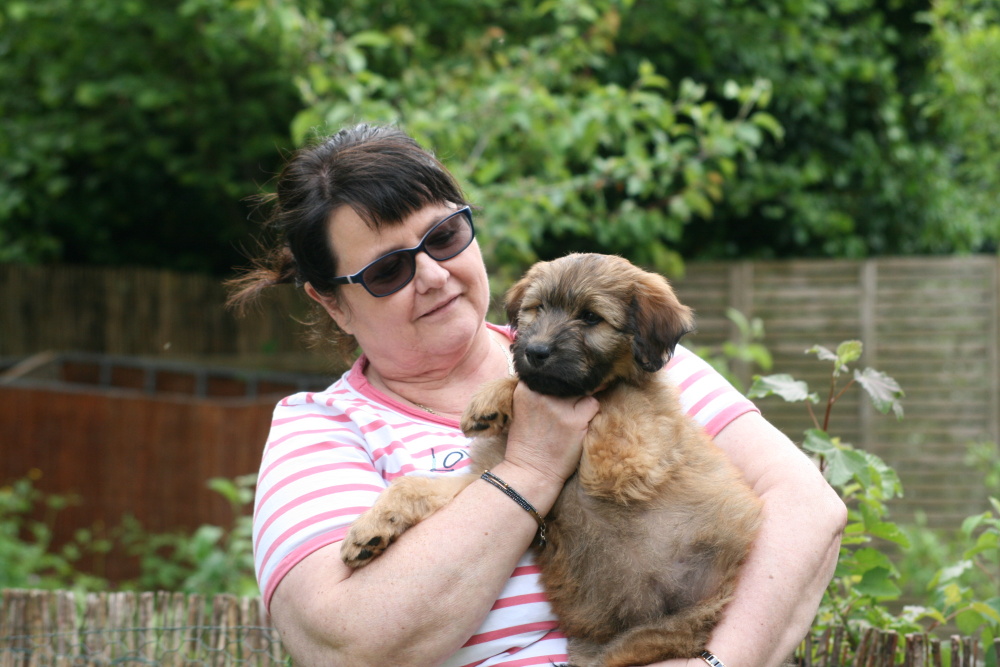 Dirkas new home is in Braunfels with Verena and Markus and a Gos bitch Wendy.
Dirka called Destiny now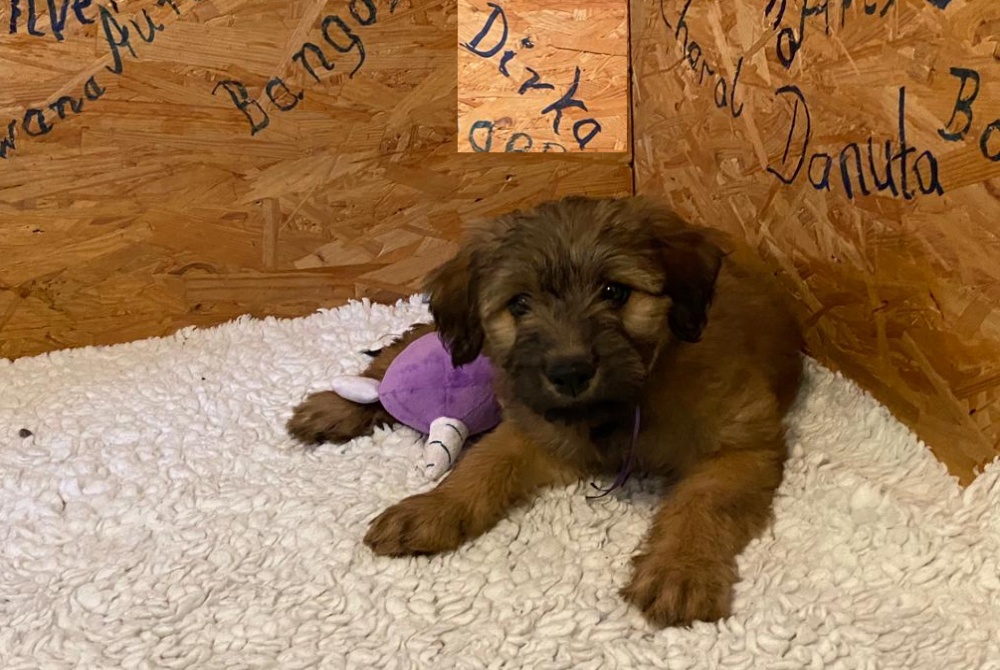 Destiny before departure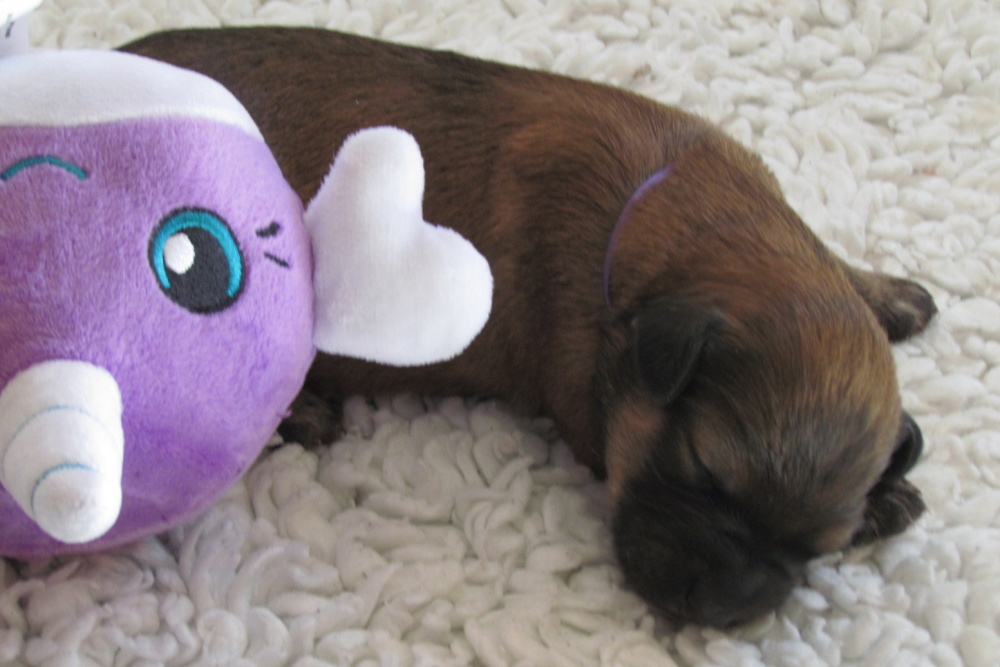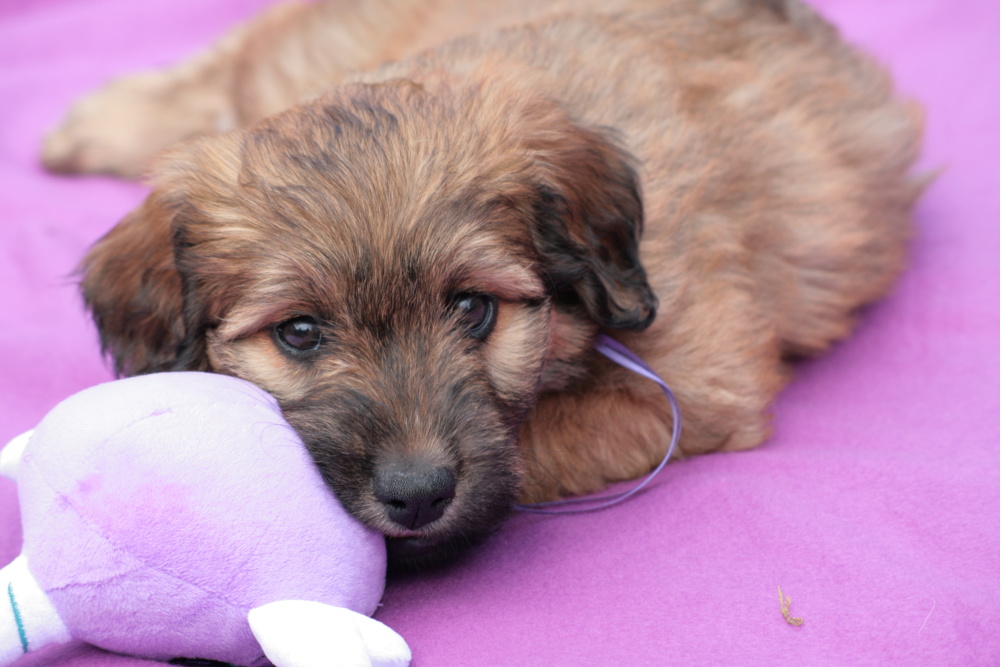 Destiny with one and with eight weeks