D-Litter seventh week
The deciduous incisors and premolars break through,
which can cause discomfort.
Loot-oriented gaming is on the rise.
The playful basic education can begin
name and confirm things that you are already doing.
First corrections are made when exceeding limits.
We will use the last two weeks
give the puppies as much as possible.
Getting to know a leash and maybe even driving a car are on the program.
We will also try to go to the dog training ground again.
Wednesday Day 48 27th April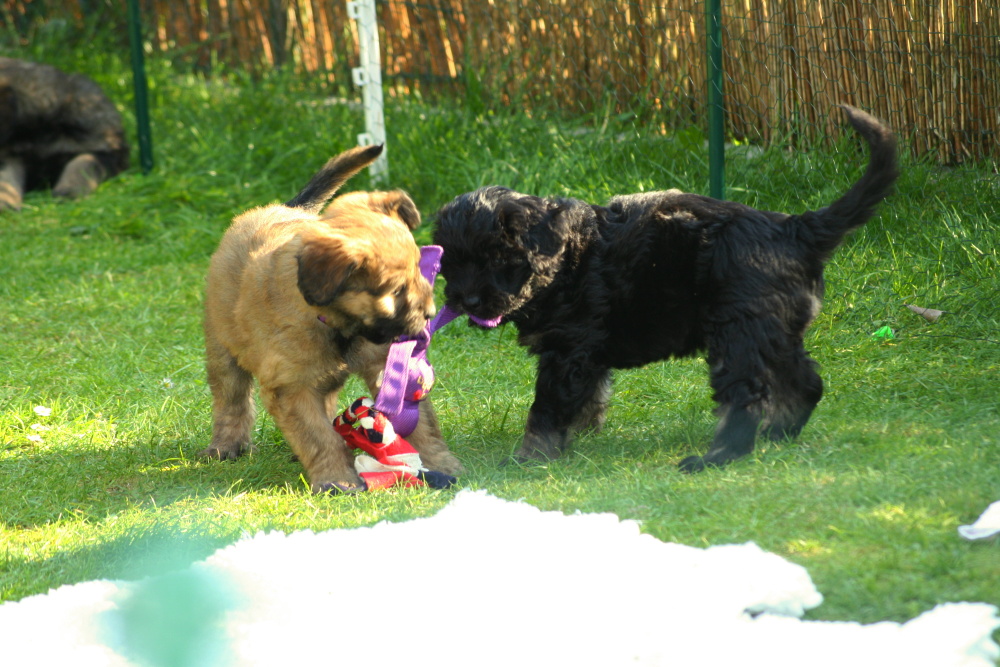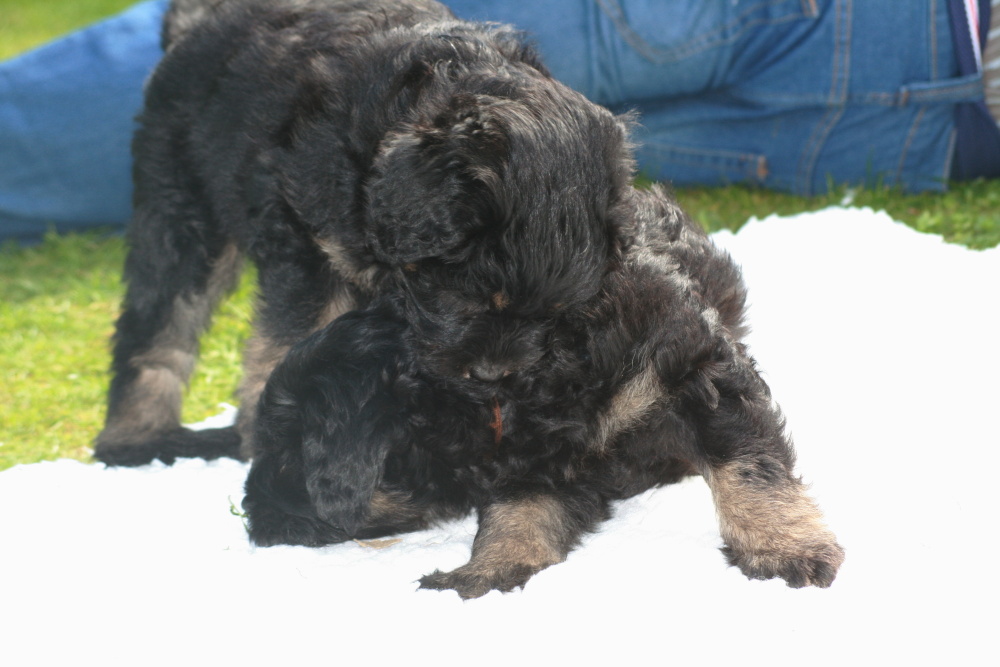 Dirka and Draik often play together, bringing them to their knees is the order of the day.
At the moment the puppies are increasing in activity every hour,
which is a bit more strenuous for us,
but all the more interesting to watch.
Our granddaughter Junika is happy to see the puppies almost every day.
She runs and the little ones run after her.
They already have a great pace.
She lovingly carries one or the other to a piece of play equipment and asks him to use it.
But they also become more inventive,
so we had to tackle our third and hopefully final fix to secure the enclosure.
Family members are now instantly recognized and greeted with "whoops of joy".
Playing with a toy increases significantly compared to "fighting with brother/sister".
Everything is tried.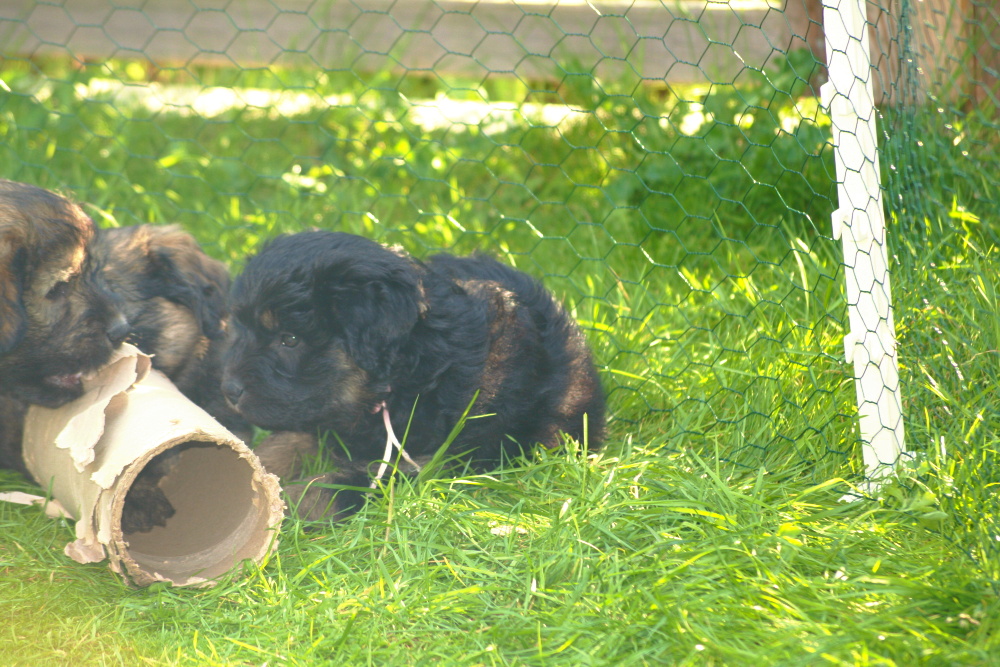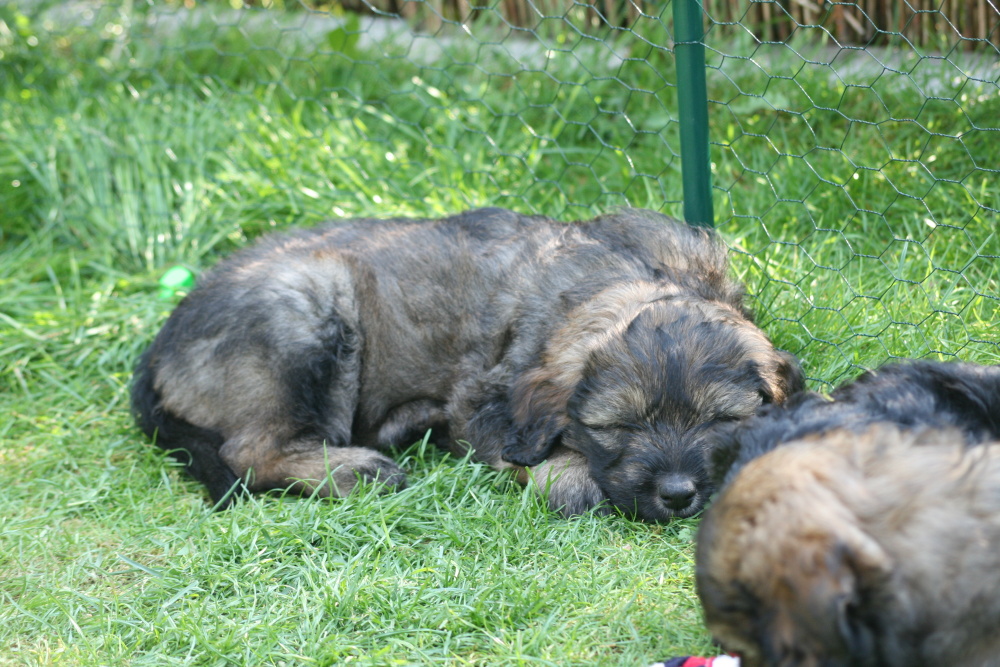 a large roll of paper arouses keen interest, sleeping while others play.
In terms of weight, we are now heavyweights.
Everyone has passed the 4000 mark, red is scratching at 5000.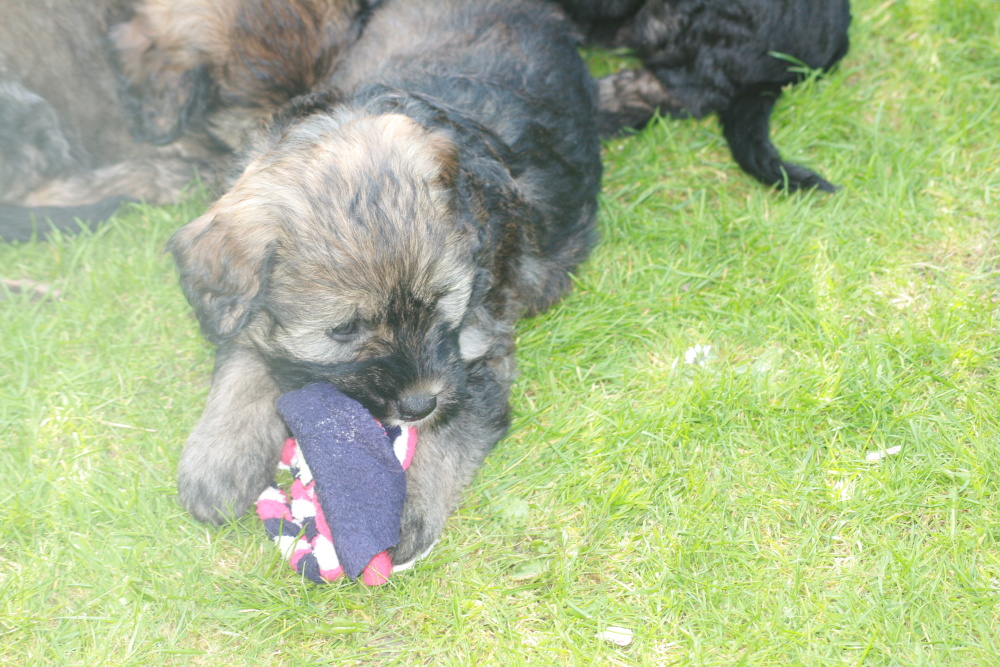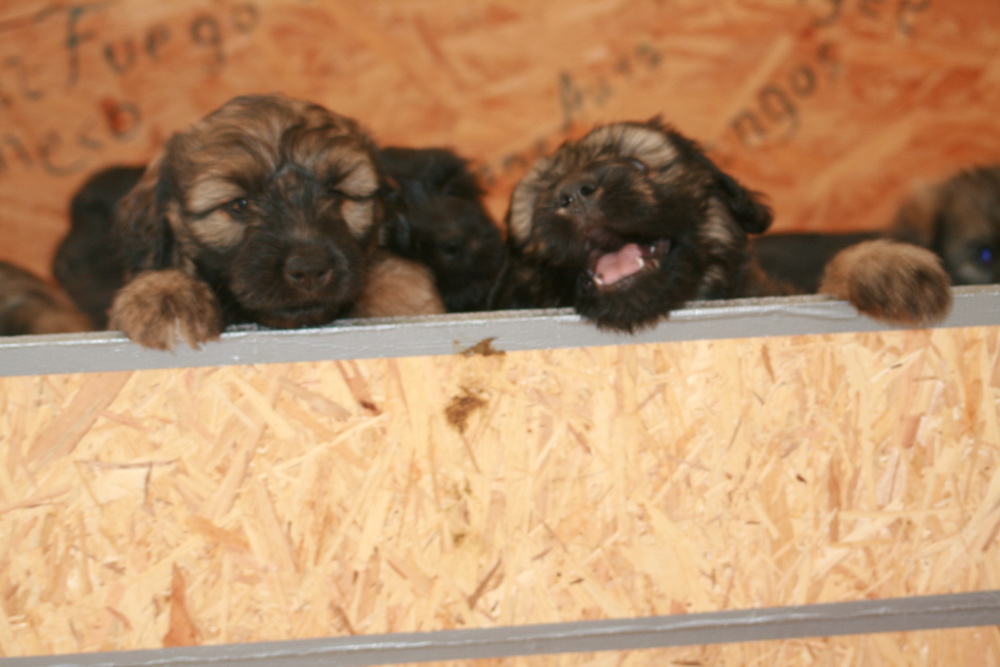 Playing with a rope and screaming in the morning because everyone wants out.
Monday / Tuesday Day 46/47 25th/26th April
Tuesday was the day for a car ride.
With three puppies – but each one was driven separately for 10 to 15 minutes;
on the safe lap of mistress and the well-known smell of Mama Jade.
Unfortunately, there are no photos of this either,
as we needed a driver and one to hold the dog.
An hour flew by
and Dirka-Destiny, Danuta-Jetty and Denver had the pleasure.
Denver wasn't very excited yet, so he's going to enjoy it again.
Depending on how much time we have, the dogs come several times.
For those who are still very nervous, this will be done for sure.
On Monday we went again with the dogs,
who haven't been to the park for a walk on Sunday,
Everything worked out.
The walks will certainly be repeated again.
Puppy visitors were there in the evening;
that was a joy for the whole flock of puppies.
The emphasis on playing on humans is to build the best possible bond with the dog,
Tilo tried it with several puppies.
However, Dino-Loui was in the foreground,
but three others also got their money's worth.
I usually only leave a part of the puppies with the puppy visit,
so you can focus on your favourites,
but the puppy still has his playmates and
doesn't feel alone.
This works very well, because after a while there is also a change.
Sunday Day 46 24th April
since a visit had been cancelled,
the puppies spent most of the day in the garden,
played, slept and also ate.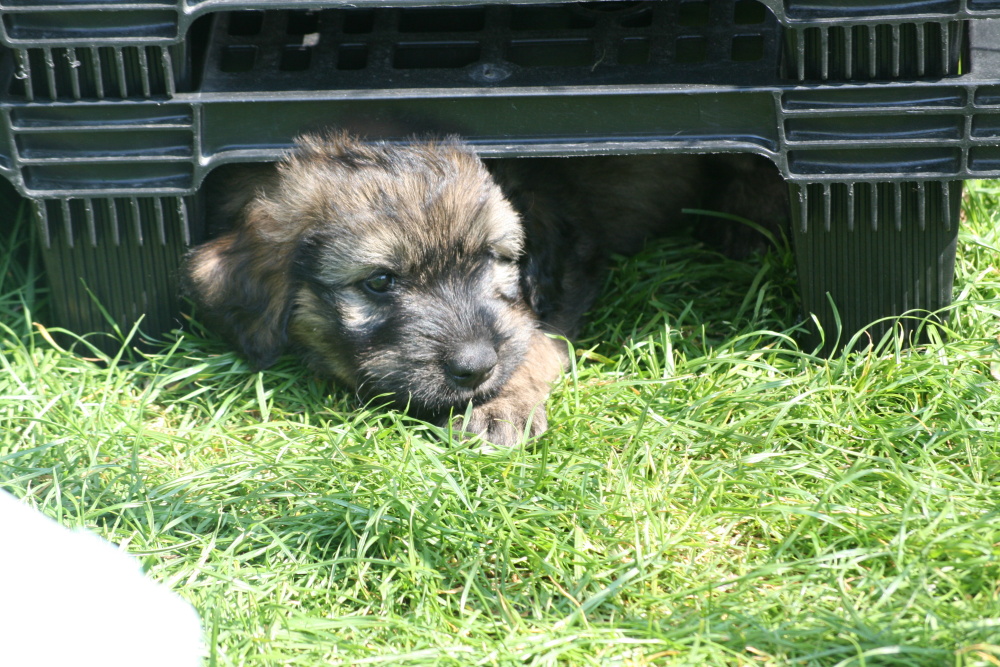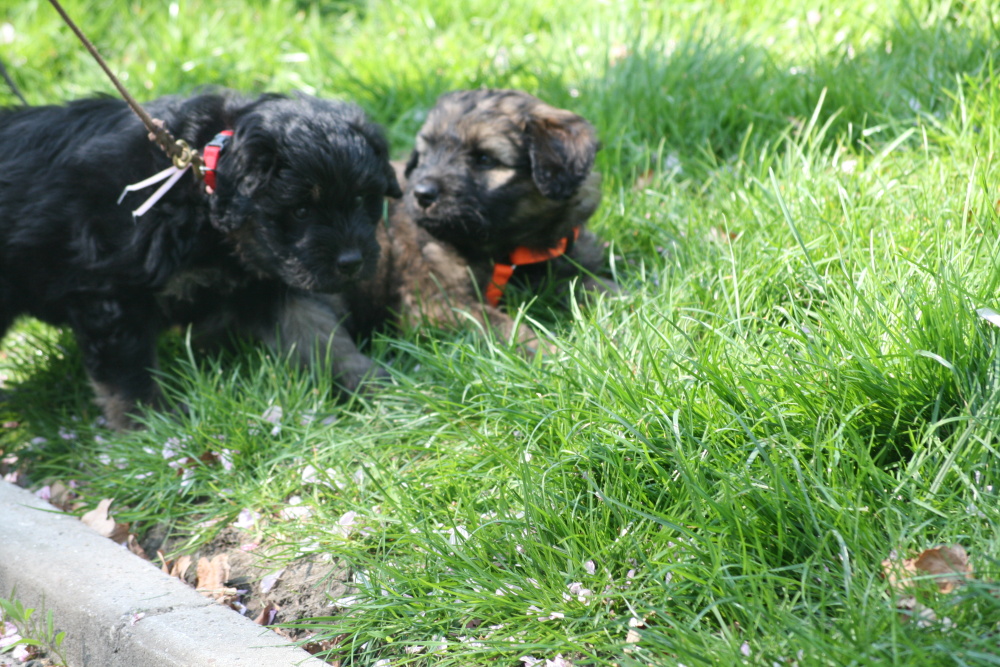 .
The pallets are used more and more as a cave and
Daja and Diego on the first walk.
This is how we take advantage of the nice weather,
so that at least a few have already taken a "first walk on the linen".
Of course, the puppies were allowed to decide where to go and
the walk only took 5 minutes,
after that they were carried home in packs of two.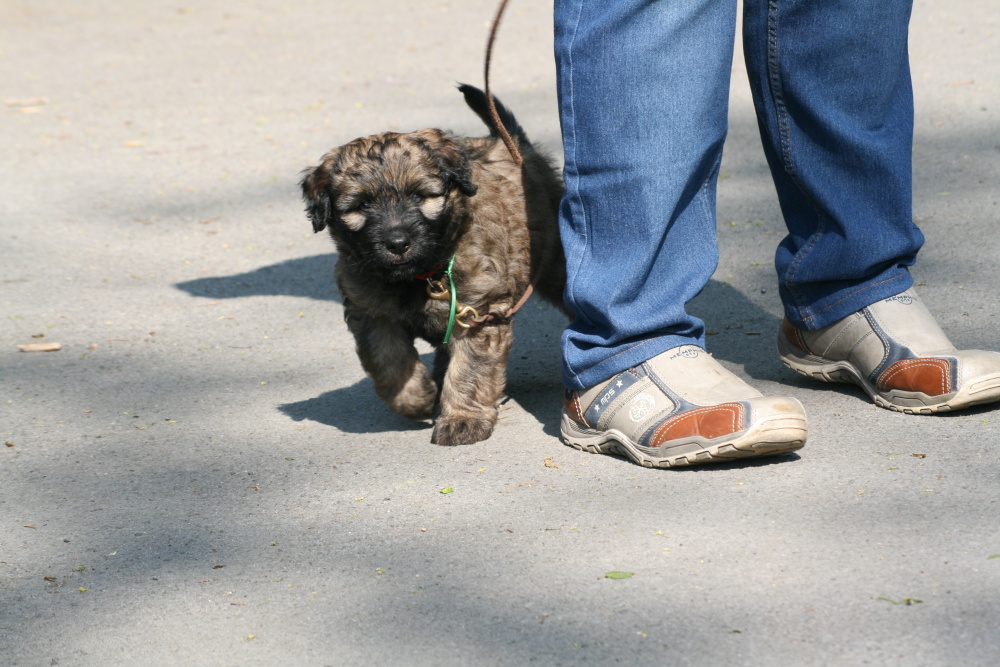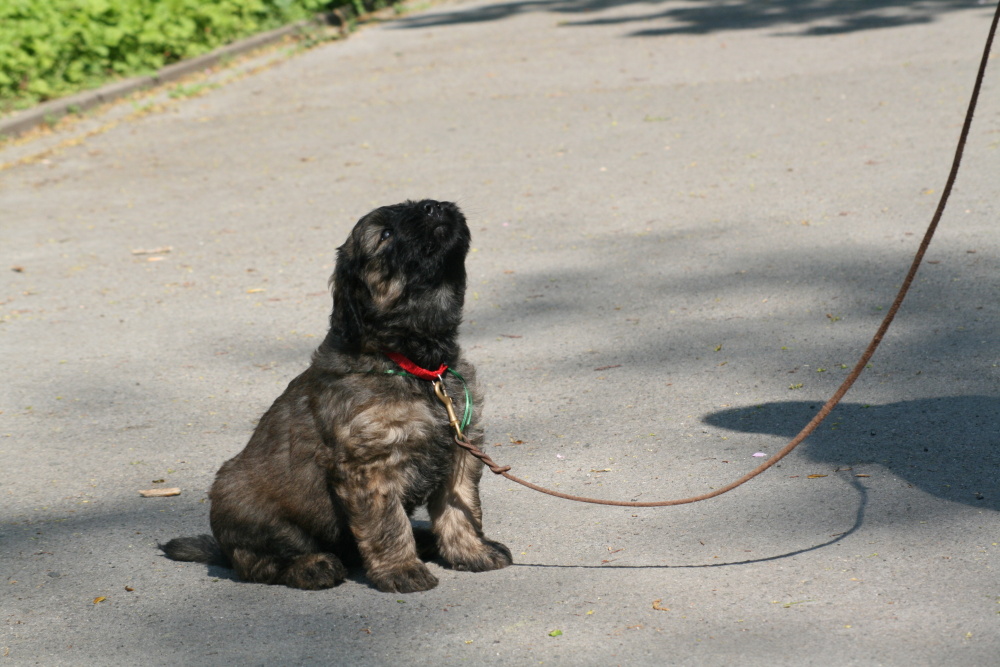 .
Denver didn't quite feel comfortable with the walk at the end,
he wanted to be on the safe side.
some like Diego and Daja had their fun,
while Denver was more reserved,
but on the second try something thawed.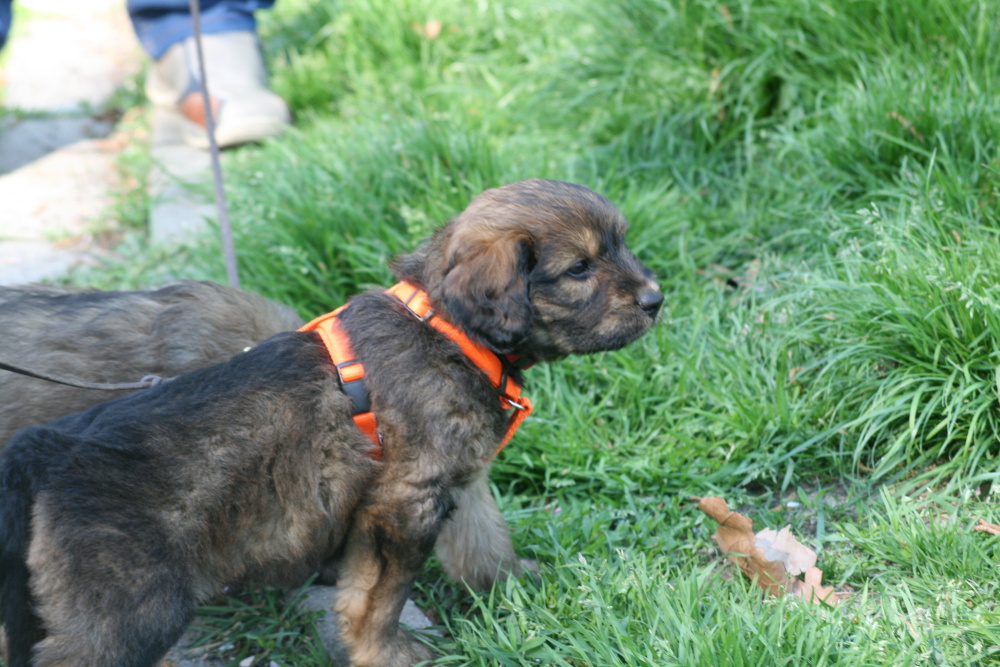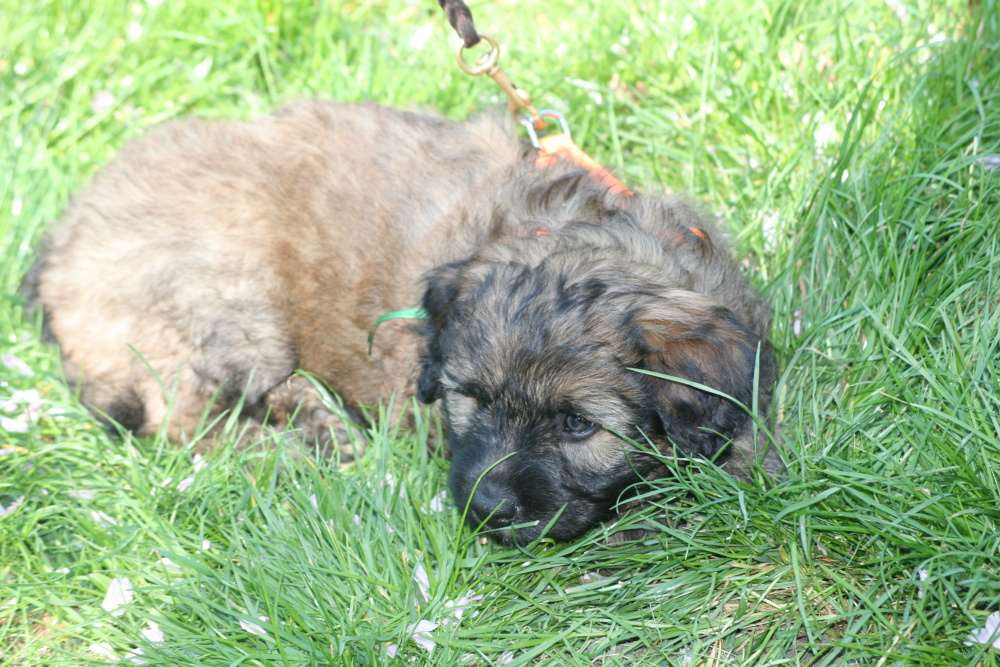 .
Diego found it very interesting
while Denver tended to strike.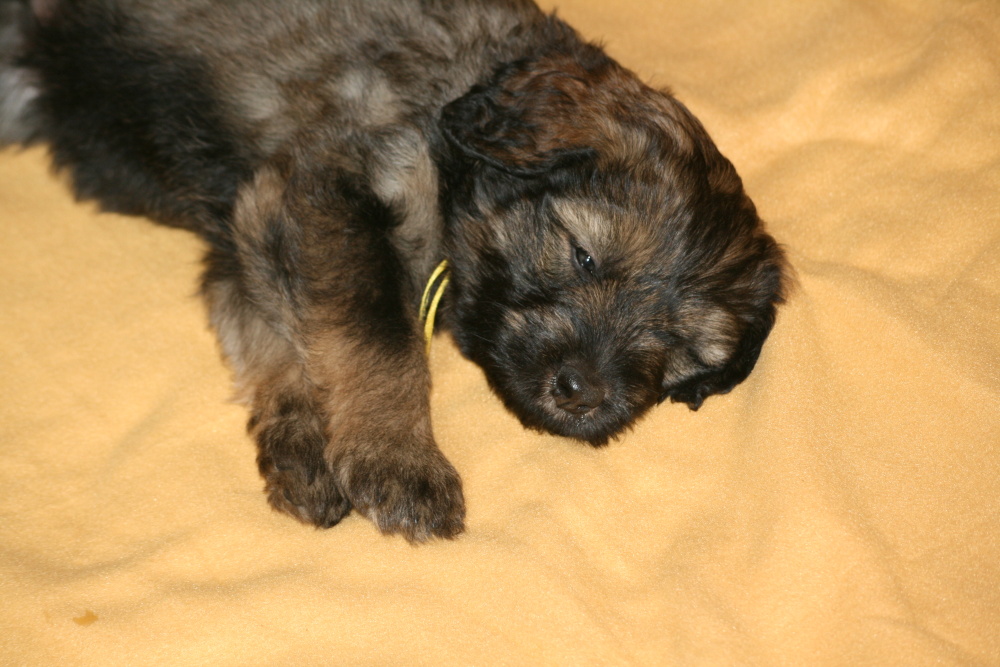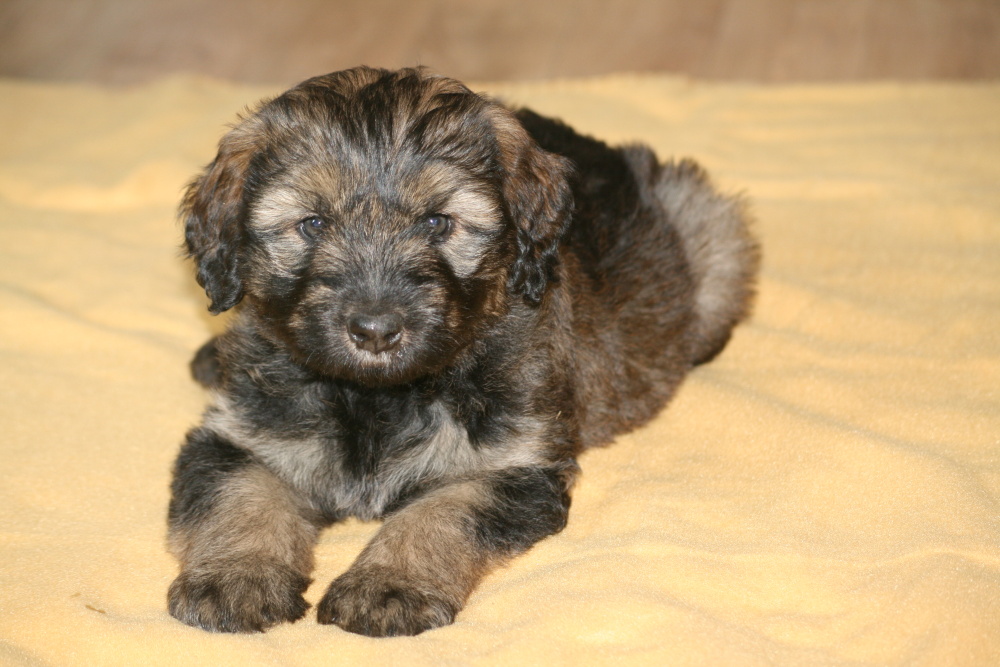 .
Two nice photos of Dino, one sleeping, one asking.
Saturday Day 45 23. April
We were at the dog park late afternoon,
there are nice videos and photos.
Some are still being completed.
Today a puppy prospect came from far away from Poland,
she particularly liked one bitch
and so a girl will probably travel to Poland.
The puppies run after children, grab toys,
and you can see how proudly they walk away,
when they have won a competition.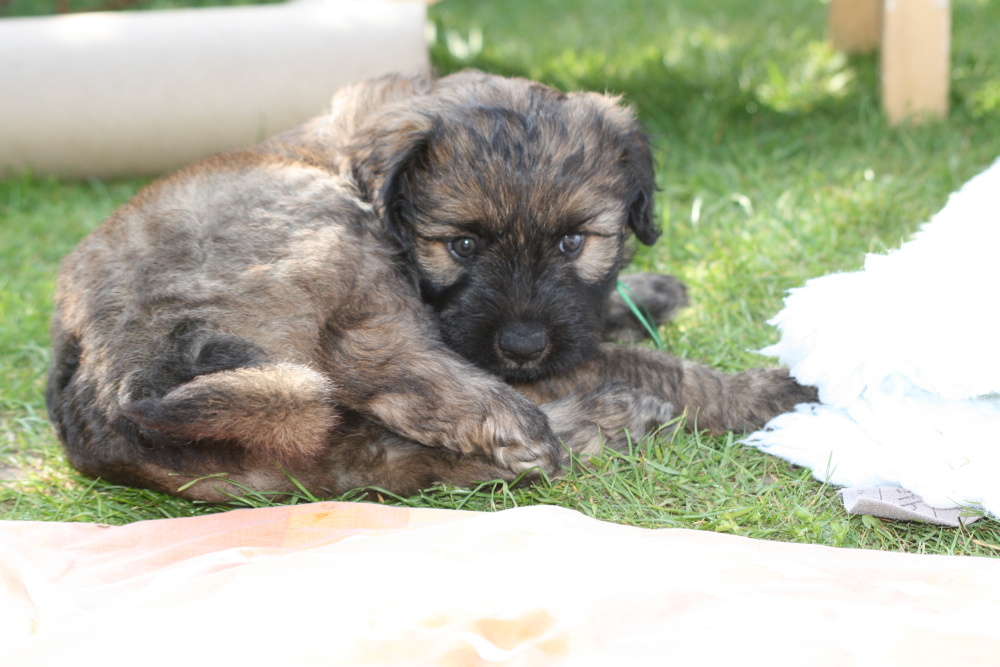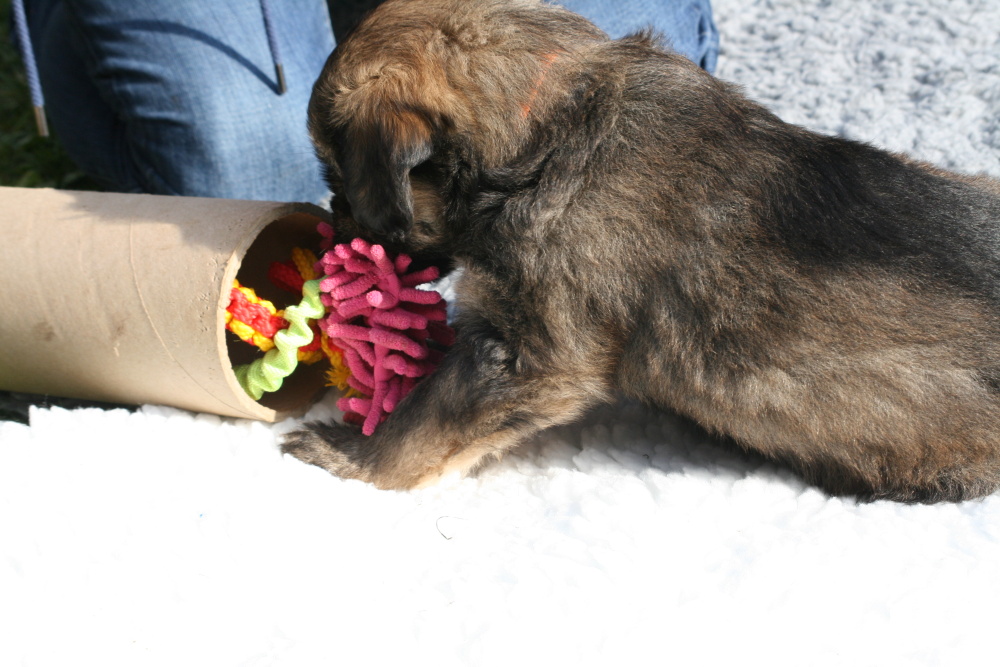 .
Snapshot of Don Verd Fosc and Dona Taronja gets a head task, pulling toys out of the role.