C-Litter Prepairing and Wedding
Everything about Jade's preparations for the litter,
the cover act can be read.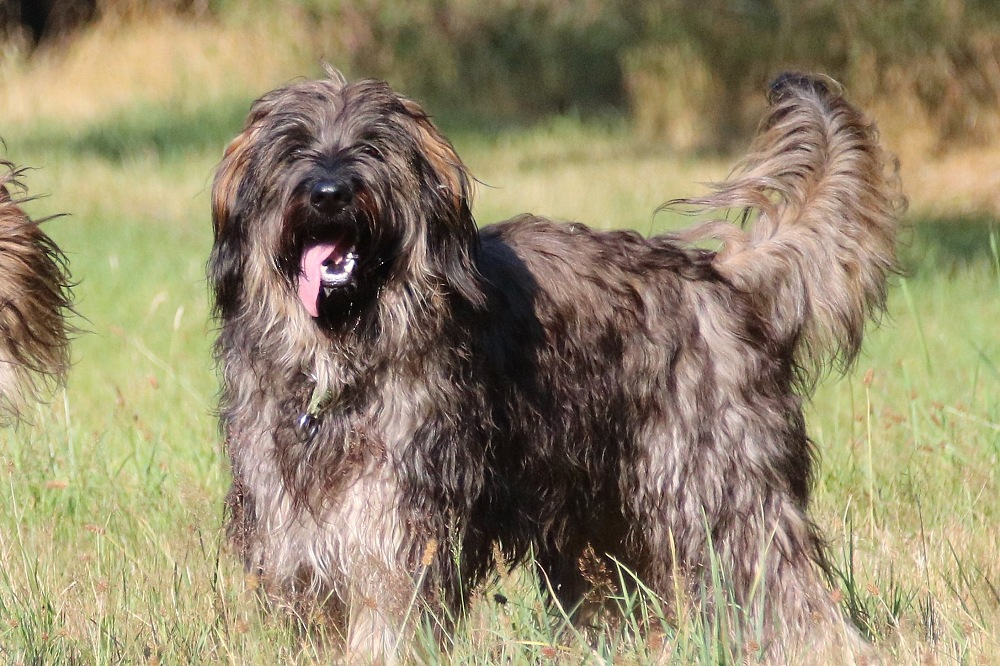 that's Ignacio Jordi von den Hexen,
lovely called Jordi .
If you are interested in a puppy from Jade's litter,
just want to get to know us,
want to know more about the Gossi,
just call us on 0049 231/773113.
We would like to meet future puppy owners in advance in a personal conversation.

We had several times to watch Jade's course well
and therefore knew the approximate time of their standing heat
and were able to prepare well in such a different way to Benga.
14. September 2019
The first examination was made at the start of their heat,
to make sure everything was alright with Jade's health,
and a possible cover nothing stood in the way.
25. and 27. September
So we just needed 2 progesterone tests to make sure
that we start at the right time.
Jade showed quite clearly that this time it was more like the 14.-16. Day would take
until mistress should set off.
All males whom we met on walks
and who wanted to take a closer look at the "wonderful scent" of a bitch,
were banned in natural dog language.
30. September 2019
Since the Heiderudel is exactly to Jades Stages days
was at a seminar with a few subsequent holidays in Bayern,
It was clear that it would be rather unknown terrain for both.
The weather was anything but nice,
it was raining twine and good rain gear was announced.
An accommodation near Hof was found quickly
and the journey could start.
Jordi could not wait and
the rest of the heath pack is also looking forward to Jade's mistress.
1.October 2019
The short version of our wedding is recorded in the picture gallery.
2. October 2019
The three days were super great harmonious.
Frauchens thanks to the warm welcome,
the nice conversations, breakfast together,
the shared joy of the beautiful game and the harmony of the couple
and everything.
A detailed picture gallery is still created by Angela,
it will be published soon in the annual gallery and more pictures will also be available under theme gallery.