D-Litter Wedding
Early / mid January 2022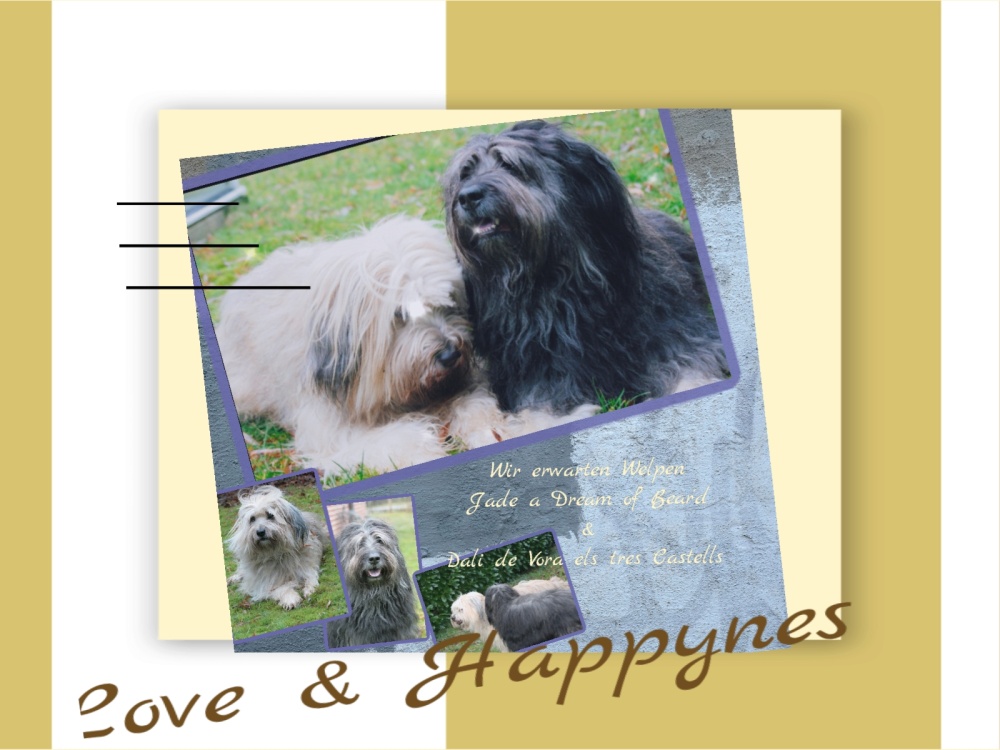 The picture says everything about our feelings
We should know.
it's hard to plan with our mouse.
The start of heat 2 months earlier than planned
prompted us to make our plans at short notice.
The male was certain for a long time.
Both had already sniffed each other
and I have never seen a more harmonious first encounter between a bitch and a male.
Dali de Vora els tres Castells is a male with a very good balanced character,
a very beautiful building and an interesting text structure and color.
So the trip to Mecklenburg-Western Pomerania went to the beautiful holiday home
from the owners of our Colina-Luna from the C-litter.
Dali and his mistress often visited us
and also spent one night in the holiday home.
Jade and Dali had a lot of fun meeting each other, everything was very harmonious and promising.
Many thanks to Violetta Neuthor for her visits,
our conversations and the good times we had together.
Jade and I would like to thank Ingrid and Wolfgang for their warm hospitality.
In the following gallery are our romps,
small "conversations" and of course our joy in our being together documented.
Both from my chosen one and from me and of course also the "Bänkle photos".