Baika
Our senior Baika
Her beard is now gray,
but she is still miles away from senior behavior.
She is lively and cheerful and is very successful in rally obedience sport.
Baika started with Irish at the BSP 2018 and the state championship in Class 2.
Now she is already in class 3 with Irish.
Baika is now starting class 2 with Angela.
Oktober 2023
At 13 1/2 years old, Baika qualified for the 2023 national winner's test in Rally Obedience.
So we started on October 8th as one of 60 starters in the senior class.
Being there is everything. Baika brought home a nice 84 points (very good).
I am proud of our senior.
With this success, Baika says goodbye to active tournament sport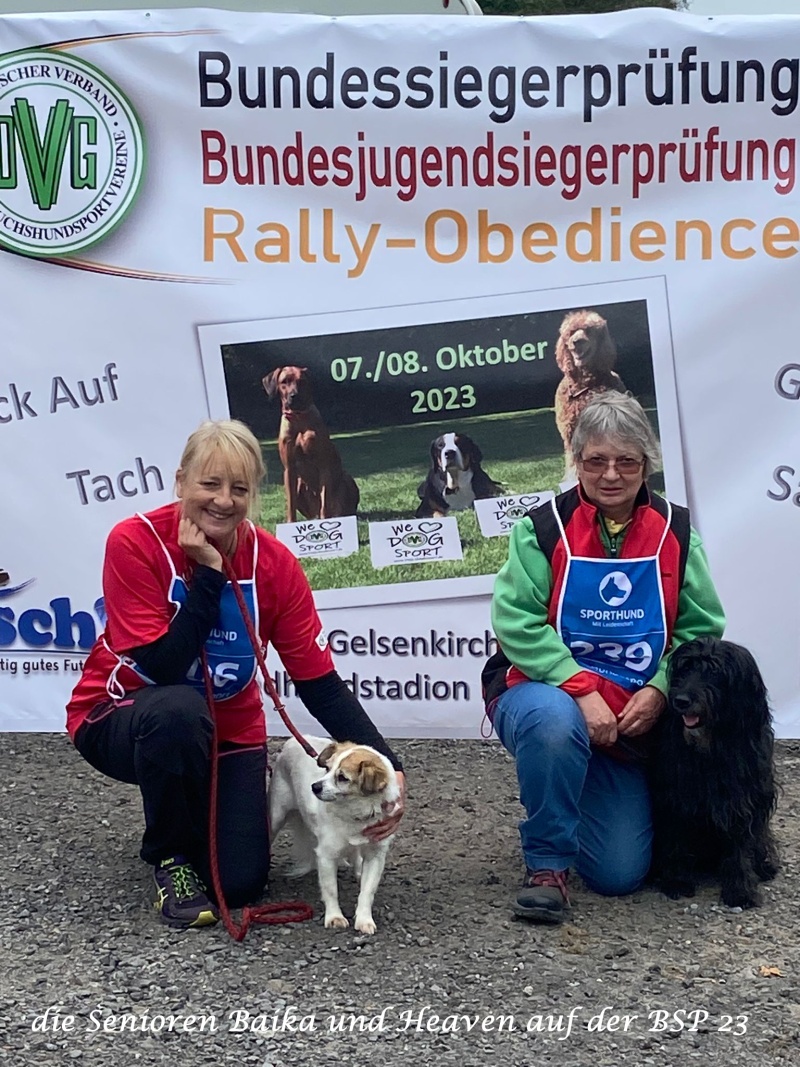 August 2021
A summer festival in our dog sports club Lütgendortmund I.
made for a lot of fun for humans and animals.
A fun course was mastered with flying colors by the Iren and Baika team,
as the following gallery shows:
October 2020

A photo shoot of the three
four beautiful pictures were created,
that we want to present.
May 2020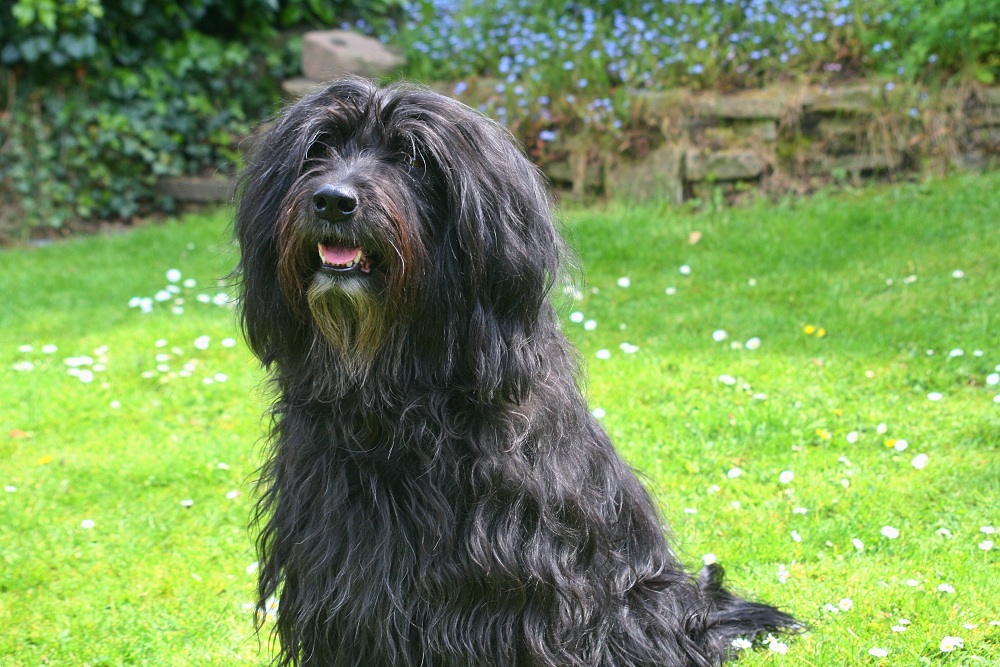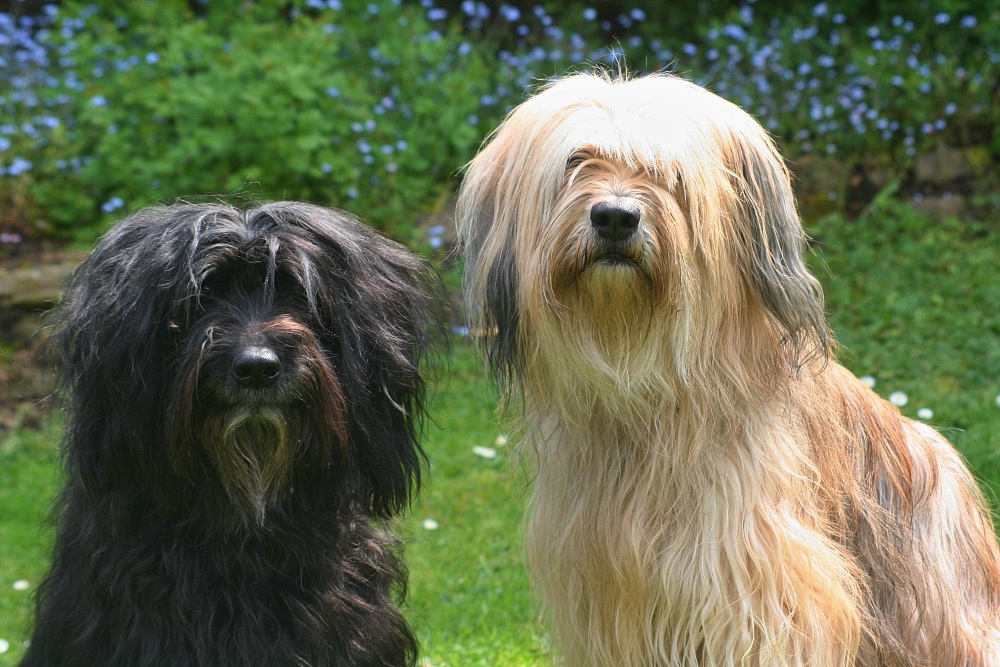 Baika 10 years and Baika and Jade in our garden
May 2019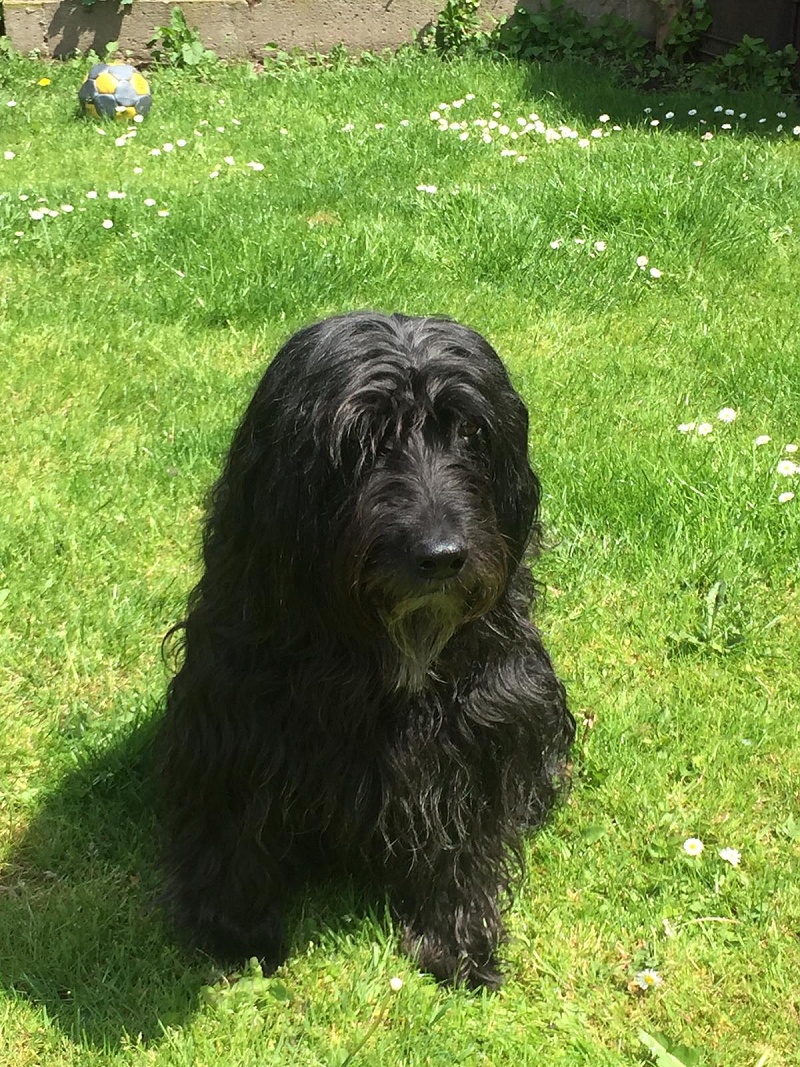 Baika in May 2019 in our garden.
April 2019
The big tournaments BSP and D Roc are just around the corner.
Unfortunately it didn't work out with Jade and Angela as well as Baika and Iren to qualify for the BSP
(However, 99 out of 100 points were required for class three).
Since Baika has not been running for so long in class 3 with Iren, some tournament experience was simply lacking here.
Only the team Angela and Baika did not want to drive the long distance of over 800 km and so the place was given up.
We have the qualification for the D-Roc and Baika starts there with the Angela team.
Keep your fingers crossed for April 28th. We will then report.


May 2018
Baika managed to qualify for the RO-BSP with two teams.
With 99 out of 100 points she and Iren took 6th place out of 60 starts in class 2.
At 92 she came with Angela into the first third of 60 class 1 starters
The two runs are set here.
We are proud of this success.
The teams Iren and Baika and Angela and Baika can be seen below



Baikas Sport
Baika is very successfully run in rally obedience sport.
In the team Irish and Baika she is now running in class two in the default area,
got off to a good start on the 2017 federal winner test and a very good one at the state championship.
She is slowly practicing for the next higher class and will surely master this.
In Angela and Baika she runs in class one and will stay there until the federal winner's exam,
because with four 100 point runs she has a place for the BSP 2018.
The team is practicing diligently for the next class and will tackle this after the BSP in May.
Many prizes and ribbons adorn the "title shelf" in both Iren's and Angela's apartment.
Pictures of their successes can be seen under News.
June 2017
At the State Championship Westphalia 2017 she also started with 2 teams
This time Angela made a 100 point run and 2nd place with Baika.
Iren and Baika did a very good job.
We are proud of this success.


June 2017
It has been a long time since pictures of Baika were published here.
Her sporting success with Iren and Angela can be seen in the blogs.
Here are a few impressions from the beach in Holland in June 2017.
January 2016
Baika discovered her soft spot for hazelnut corkscrew wood.
Jade cracks wood from the bushes
and they both have a nice toy.
December 2015
Her brother Tinos was visiting again after a long time.
The two still get on really well
and Tinos is now a noble "gentleman"
May 2015
Play with Jade in our holiday home in Holland.
Baika and Jade are not squeamish.
Sometimes you can't even see
but both have a lot of fun.
Spring 2015
Walk in Phoenix West
Baika and Jade have to do photo shoots again.
Winter 2015
Our "little" Baika.
Pictures of Baika and its development until 2015.are still seen under:
Bengas B-Litter – Baika
This page will not be continued,
because her further life is described here.